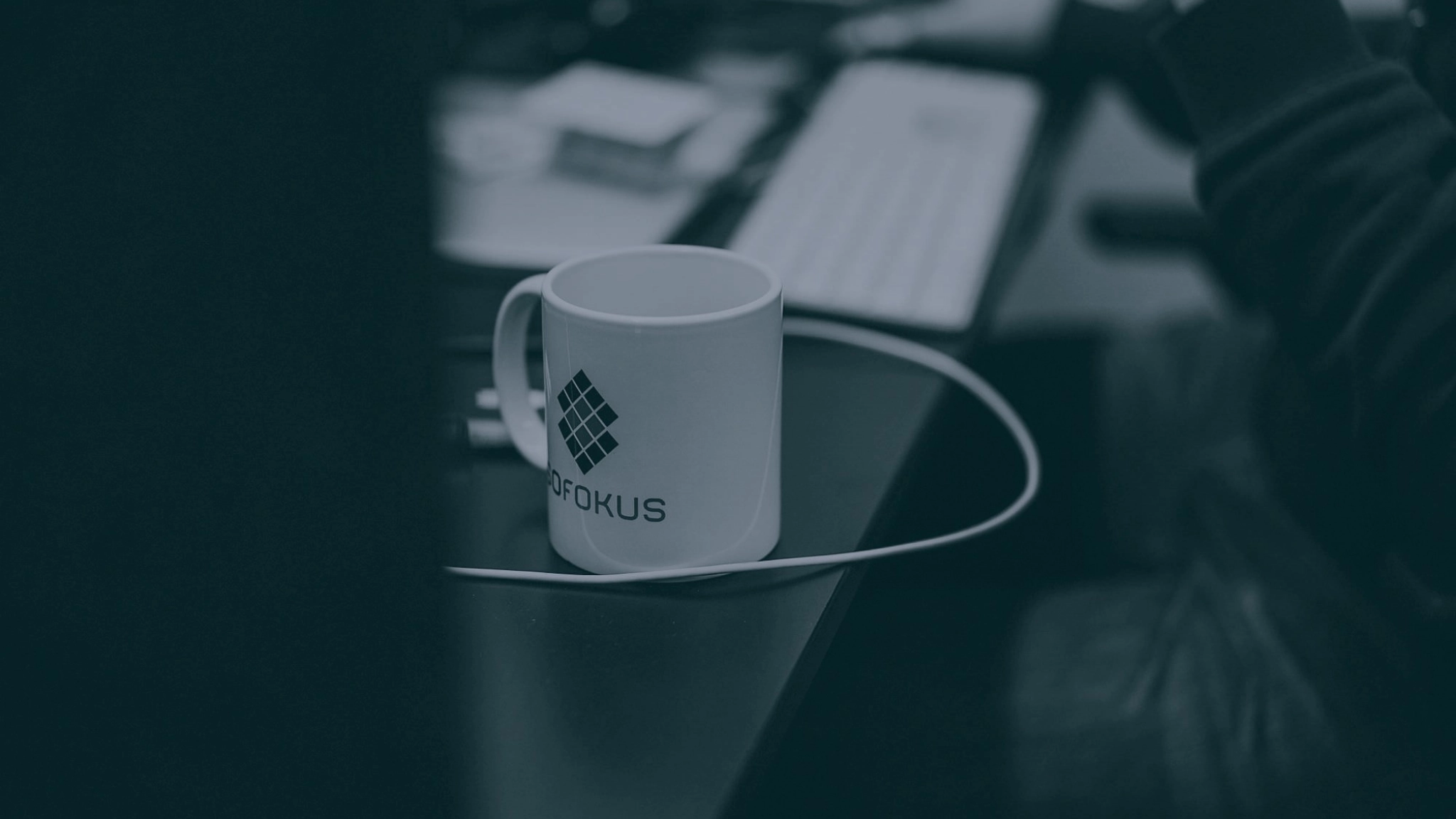 Help Low-Income Families with Venner Seasonal Recipe Box
7 Jan 2021
Venner, a company focused on nutrition and well-being, has created a new responsible choice for company gifts (given to staff and stakeholders): Seasonal Recipe Box. Its purpose is to help families with low-income, support sustainable development, and reduce food waste.
Before, several companies and organizations had already begun donating Venner Nutrition Boxes for low-income families as an alternative for their traditional Holiday gifts given to stakeholders each year. Alongside this, a desire for a meal box which could be given as a gift for staff and clients had been born.
In 2020, Venner responded to this desire and launched their new product: the Venner Seasonal Recipe box, designed as a meaningful company gift.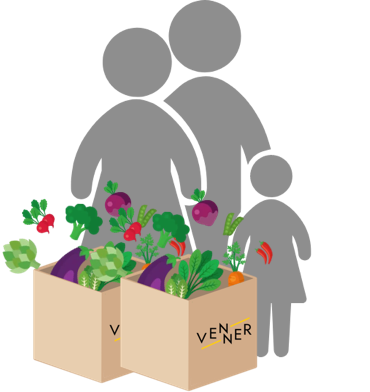 New ordering system built at quick speed
The Holiday season is very busy in terms of food orders and company gifts, which boosted our collaboration project with Venner and kept us highly motivated. We met Venner's founders, Tuulia and Emilia, for the first time at KasvuOpen in March 2020. We hit it off right away since we also see the utmost importance of guaranteeing that nutritious and healthy food is available to everyone. In October, we rolled up our sleeves, and in December lahjaksi.venner.fi service with ordering and gift card features was launched.
"In our experience, today's business user already takes the digital self-service model almost for granted, so it alone doesn't attract people. People want something meaningful, which is why Venner's benevolent business model was a particularly inspiring project for us."
– Teemu Malinen, CEO of Sofokus
In the mobile-based ordering system, a company representative can order Seasonal Recipe Boxes for staff or stakeholders. Through the redemption system, recipients receive gift cards and can redeem them at a time convenient for them. The Seasonal Recipe Box can be delivered to the recipient's door in the Helsinki and Turku areas, elsewhere in the country the boxes are delivered as groups to the company's premises.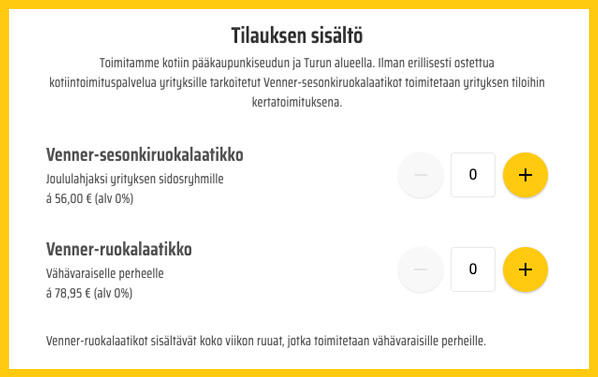 Let's eat well and do good!
What's especially heartwarming in this innovation is the following. While you are enjoying delicious meals made with seasonal ingredients, you are also helping those in need. Each Venner Seasonal Recipe Box enables nutritious food for low-income families as well, making you a part of a meaningful chain of good deeds.
"The Seasonal Recipe Box supports sustainable eating
and helps families in need. For every Seasonal Recipe Box purchased, six euros will be directed to Venner Nutrition Boxes for low-income families",
says Tuulia Järvinen from Venner.
If your company is searching for meaningful gifts for the next Holiday season, why not give Venner a try. Eat well and do good!
Stay updated
More information on responsibility at Sofokus can be found here. You can find the latest blogs and client stories in our monthly newsletter. Subscribe to the letter below and stay up to date!