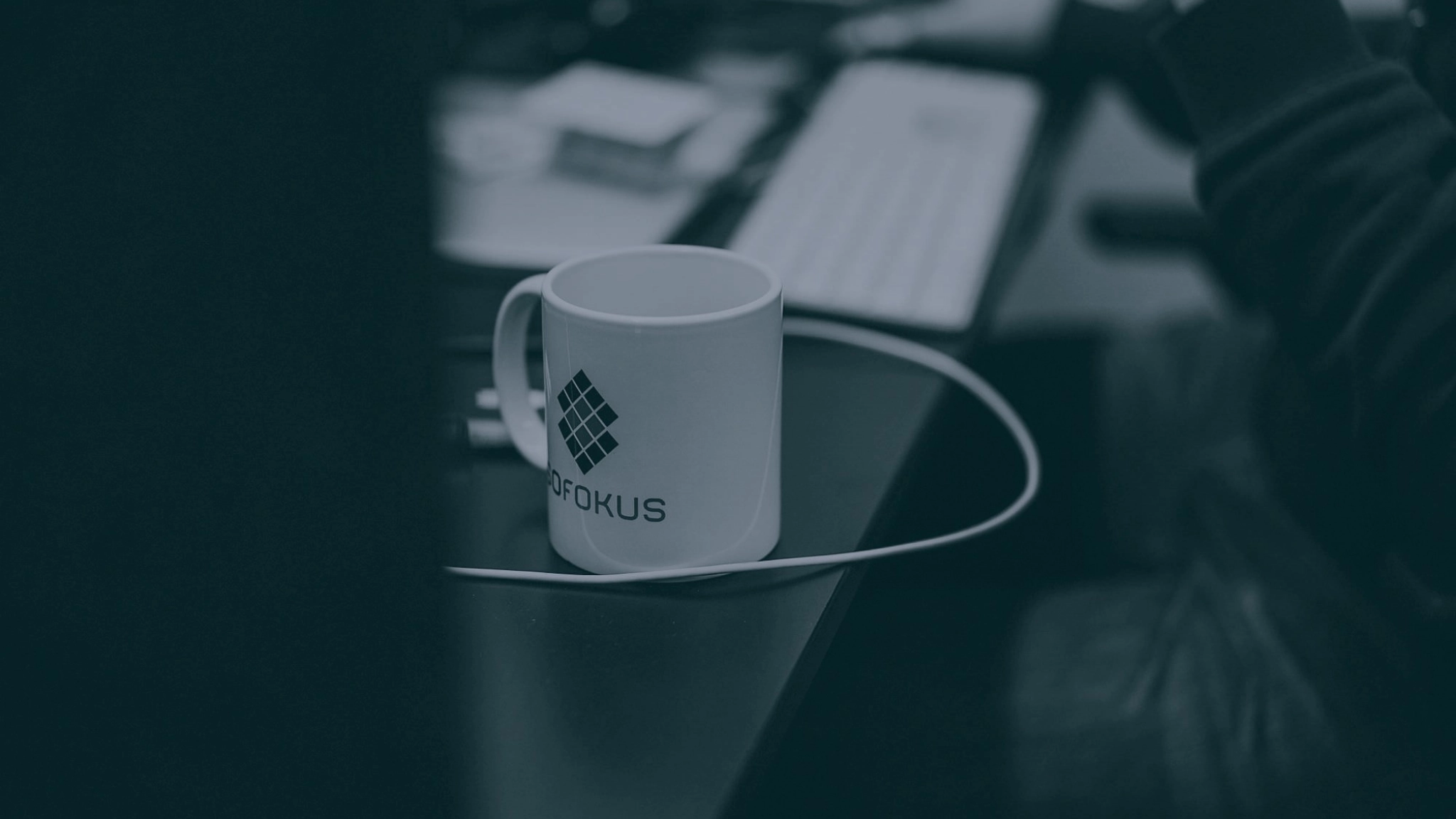 Blip Oy built a digital tool to support the sales and inventory management of digital outdoor media space. The project was fueled by the company's strong vision of how other actors in the industry could benefit from the result: the tool aims to streamline time management for outdoor media vendors, enable media owners to commercialize media space more easily, and provide outdoor media buyers with real-time campaign booking.
Now, almost two years and one recently finished further development project later, Blip's founders, Tuukka Korolainen and Elmeri Koski, have gained more experience from the tool, collected user feedback, and mapped opportunities for the future. We sat down with Tuuka and Elmeri and chatted about the results we have achieved with our cooperation.
Motivated by strong intuition
Founded in 2012, Blip is an outdoor media company specializing in digital outdoor advertising that brings smart and social solutions into the still quite traditional outdoor advertising. From the very beginning, Tuukka and Elmeri have seen the interesting possibilities of digital campaign implementations and wanted to bring digital outdoor media displays into the cityscape.
In 2019, however, the entrepreneur duo found themselves fed up with the deficiencies of the media space sales and management tools available. Sales work and campaign booking management included a lot of Excels, notebooks, and Post-it notes, which took time away from activities that truly generated value. Tuukka and Elmeri came to a conclusion that to really focus on growing their business, they would need to acquire a more functional toolkit – even if they had to develop it themselves.
In addition to their own struggles, Tuukka and Elmeri noticed a lot of issues affecting the entire outdoor media industry and slowing down the growth of small and medium-sized players in particular. Almost all collaboration between outdoor media networks is built on traditional tools, and therefore planning, buying, and selling campaigns have required a lot of tracking, calling, and visiting multiple websites. Indeed, Tuukka and Elmeri figured they wouldn't be the only ones who would gladly welcome more convenient practices. A vision of a tool that would make more efficient use of time and enable smoother cooperation between actors was formed.
From vision to reality with agile methods and business knowledge
To realize their vision, Tuukka and Elmeri were looking for an expert who would understand Blip's business environment and focus on mirroring the development project to business goals instead of technical details. Sofokus was chosen as a partner in the project, because already at the first meetings, it was easy for both sides to agree on the goals and the desired outcomes. Also, close and agile communication has made the cooperation smooth:
"As soon as we have brought up any issue, the team has carefully listened, clarified the options, and come up with a solution already for the next day's meeting", Elmeri praises.
Cooperation has indeed been so pleasant that it feels as if there's been only one team working on the project instead of two teams from two separate companies. The trust built between the teams and the careful groundwork done together was also the key to the decision to keep on cooperating and taking up the latest further development project.
Focus on generating growth
The overall growth of Blip's business has been the most important goal from the very beginning of the cooperation. A big leap towards this goal was taken as early as during the first project in 2019 when Blip received the management tool for digital outdoor media space. The first version of the tool was developed primarily for Blip's own use, although the goal of making it available to the rest of the network was already clear at the planning stage of the project.
"Of course we aimed to build the tool to meet the needs of the industry from the very beginning, in addition to which we wanted to be able to further develop and diversify it. However, we first wanted to test the tool ourselves, gain experience, and gather real user feedback to make sure we develop the right things and also our colleagues get value for themselves", Tuukka concludes.
SaaS business alongside selling media display space
Thanks to the web-based inventory management tool, both sales data and current and future capacity could be tracked in real-time from a single location. This centralization of operations and the integration of sales systems made it possible to make more efficient use of working hours and thus increase productivity. For Blip, the finished product also meant the start of client work, as the increased productivity and better time management was the first commodity that Blip could offer to its colleagues. Sofokus was happy to help in the commercialization of this tool.
Bringing network activities together as the guiding idea in further development project
Tuukka and Elmeri guessed right about the possibilities of expanding to SaaS business, and the tool was very well received by Blip's colleagues. Encouraged by a successful start, they decided to further develop the tool in 2020. Inventory management and reporting features were improved so that Blip could support the construction of system-level sales and network partnerships. Now, screen owners and media space vendors across the country can utilize the tool more effectively on their networks. Each operator can integrate their own sales channels into the tool, and all parties have access to real-time booking data from an ever-expanding outdoor media network. This, in turn, enhances communication within the entire industry.
In addition to management features, a real-time campaign planning tool was developed to enable a more seamlessly working outdoor media network: clients can conveniently book a campaign for the screen they want, screen owners can commercialize their media space by adding their screen for everyone to view, and media space vendors can receive the bookings and marketing materials online without manual work. Thanks to this innovation, Blip can offer an ever-expanding network of sales channels to screen owners and media space sellers, as well as streamline the entire client path from purchasing media space to campaign implementation.
From an internal tool to an industry-wide platform
The first version of the management tool increased productivity through more efficient use of time, but it has now been commercialized as a product that grows business and adds value to the entire outdoor media network. Blip's network partners can also improve their time management, commercialize their digital outdoor advertising space and find new business partners even more effortlessly. As a continuously growing network of actors has adopted the tool or is indirectly connected to it, we can already call it a real platform.
The enhanced management tool was not introduced until around December 2020, but it has already gained a high demand among Blip's network partners. In just a couple of months, Blip has found several new clients on the platform, and promising negotiations are ongoing. Thanks to careful background work collecting user feedback, Blip has been able to tackle the wider problems in the industry and bring together previously separate network actors.
Furthermore, based on the feedback received from the network, Blip has found the right solutions to the right problems from the viewpoints of both media space owners and buyers.
Towards international playgrounds
Right at the beginning of the collaboration, we looked at the roadmap farther to the future. During these discussions, it quickly became clear that Blip's colleagues outside Finland are also struggling with similar problems. Therefore, the future will hold developing the tool with this in mind. The plan is to make the tool even more comprehensive and utilize a platform mindset to find interfaces with these foreign outdoor media systems.
"Finland is a world leader in the development of digital outdoor media, so this is a good place to learn and develop activities. We still have a strong urge to expand beyond Finland's borders, and we should have all the prerequisites for taking operations in that direction", Elmeri states.