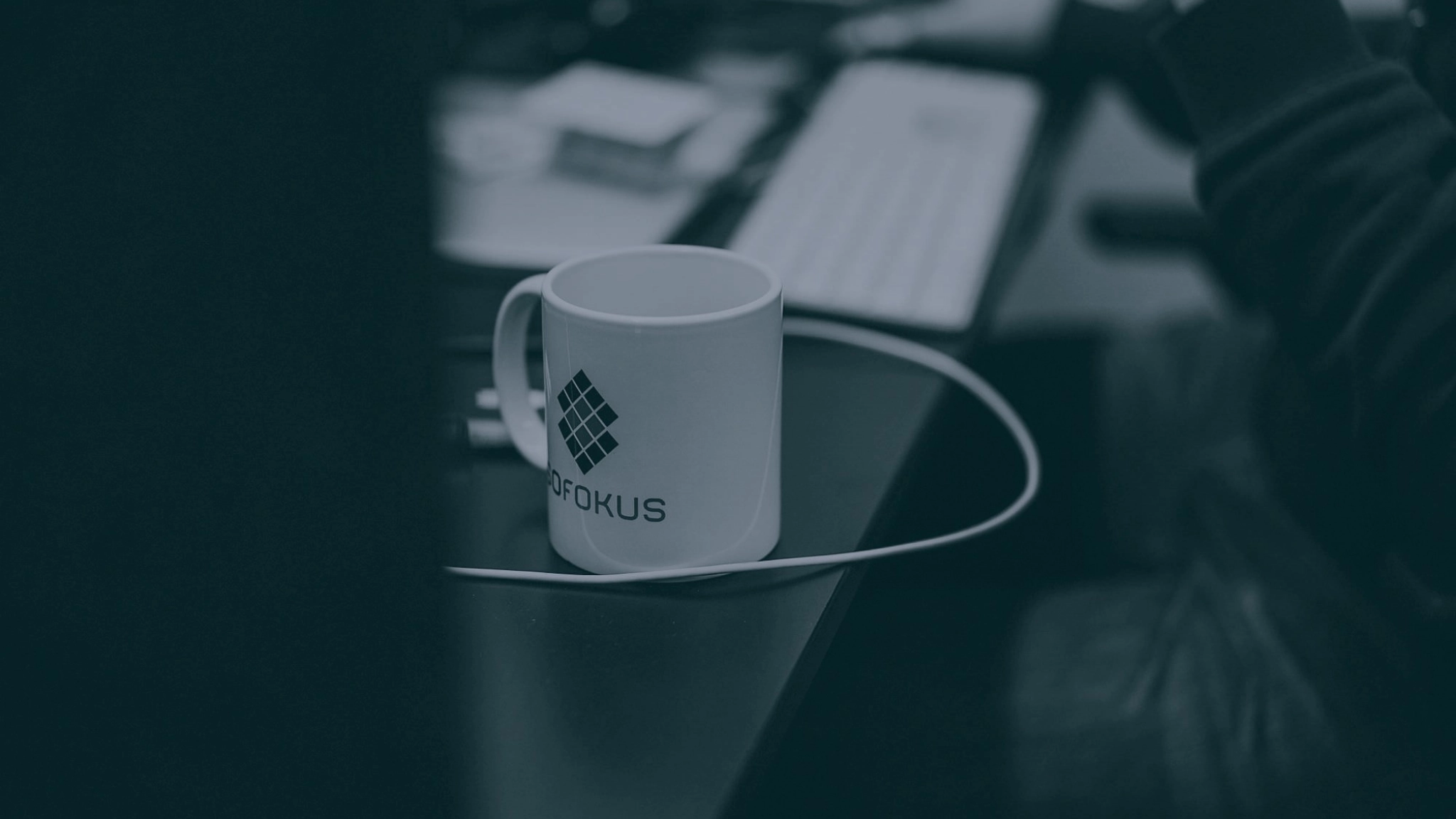 7 | Bruce Wang: Organizational culture at Netflix
The corona virus is spreading all over the world, forcing organizations to work remotely. Sofokus has been on remote-only-mode for some time now and it seems that all the other companies have to do the same sooner or later.
For this Better Monday podcast episode, Milla interviewed Bruce Wang, who works as Director of Engineering at Netflix. This American media-services provider and production company has also made some changes and advised its employees to work from home instead of coming to the office. In this episode Bruce explains how employees of Netflix are coping with the situation and gives some insights to organizational culture and recruiting process.
To have a strong Monday is to be able to reset the brain during the weekend.
Bruce has always been a start-up person and worked hands-on with engineering. However, a few months ago he started at Netflix as Director of Engineering and shifted from a more technical role towards people leadership.
Bruce lives in San Francisco and takes the company shuttle to Netflix's office in Los Gatos every day. However, because of the corona virus, everyone at Netflix is currently working remotely. The whole Californian area is in so-called 'shelter-in-place', which means that people should only go out for essentials, such as grocery shopping and work.
This is a huge difference compared to normality, since Netflix really is a very local based company. Everyone has to cope with the new situation in their own way. While the office is closed and kids are staying home with their parents, everyone tries to adapt and be friendly and understanding to each other. Employees are encouraged to do their best and move the business forward, but also take care of their personal life and loved ones.
How to stay connected when working remotely?
Netflix's employees are using Slack to share tips for working from home, to have virtual coffee meetings and, in general, stay connected to each other. A lot of communication is personal and not work related. Videos are always on if possible.
How's Netflix's recruitment process?
Netflix's recruiting partner e-mailed Bruce when he was still working for another company. Many rounds and evaluations after he finally got the job. The whole process was quite fast and also included a dinner with his manager, where they both were able to ask questions from each other.
At first Bruce didn't think Netflix would want to hire him because of his start-up background but it turned out to be his asset, since Netflix seems to appreciate the start-up culture and mindset.
On-boarding at Netflix
Netflix has an on-boarding training for all new employees, where people can learn more about Netflix and its culture. It is held quarterly but since Bruce's schedule didn't quite fit with it his on-boarding was taken care by his manager. He followed his own process, which is also quite typical for Netflix.
Bruce was thrown in right away. At his first day his manager introduced him to his team and said, "Okay, this is now your meeting and your team" and trusted Bruce to continue from there. He was there to support him, but multiple similar instances showed that Netflix favours a high autonomy and straight-into-the-business approach.
Overall, the introduction and start were intense but simultaneously exciting.
Organizational culture at Netflix:
Netflix wants to be and remain as a start-up. The company drives for innovation, which of course won't happen just by saying 'we are gonna innovate', says Bruce.
Culture doesn't make a difference until you make a decision based on it.
At Netflix people come over processes, which drives the ownership mentality.
Culture is a guiding light that helps people to work in an environment with no processes. In other words, employees are encouraged to do what is right for Netflix. Decision making happens at individual level and is based on individual teams. Organizational culture shows the way but not how to get there.
"People are what makes the difference", says Bruce. All employees are hired for their experience and skills and high transparency and the information available help people to make the right decisions. The structure is top-down from culture's perspective but bottom's up from decision making and executing perspective.
What's the keeper test?
Netflix has high standards and all managers expect their team to reach them. For example, if a members of a team was thinking of leaving, would the manager try hard to keep them? Those who do not pass the keeper test (i.e. their manager would not fight to keep them) are promptly and respectfully given a generous severance package so the company can find someone more suitable for that position.
Keeper test is all about keeping on and maintaining the A-players of the team. It's about supporting the people so that they can reach their goals and know where they stand. Netflix has supporting leaders that want to see their people succeed but they also expect them to execute. The feedback given via keeper test is there for people's growth and development.
Interested to hear more? Check out Netflix's webpage.
Are there any negatives with Netflix's culture?
Like every company, also Netflix has its challenges. In an organization, where autonomy is high, size is big and pace is fast, how do you prevent errors?
Bruce states that it might be difficult to establish alignment and continue to make sure that the leader and the team is succeeding in a company like Netflix. A lot is built on relationships, but it can be hard to maintain these in a big company. High autonomy is a great thing, but it also challenges the evenness of how to execute the culture of Netflix.
How's the work-life balance?
Work at work and live at home.
At Netflix it's really intense when you are at work and when you're not then it's not. Netflix pushes you to do your best work but when you get off from work nobody expects you to answer any emails or calls. People are encouraged to put their e-mail on 'snooze' and not to set the standards and expectations so that people think they need to respond immediately.
Also, Netflix doesn't have any services to keep you at work. Bus shuttles to home leave early and people are sent home to spend some time with their families. In Bruce's opinion, this is the best way to stay productive and do your best at work. "Perks won't bring you work-life balance", he says.
Bruce's tips for work-life balance:
Set boundaries when you are at home. Weekends are important to recharge!
You know yourself, so do what's the best for you.
Keep on settings goals and invest in yourself.
Bruce's choice of a happiness act that makes Netflix a better employer than others:
Knowing and making an impact. Netflix believes in talent density. Everyone has high impact and high autonomy to make decisions and act. This makes people happy.
Money, titles or perks won't make you happy. Impact you make on the business does that.
Netflix new book No Rules Rules: Netflix and the Culture of Reinvention (by Reed Hastings, Erin Meyer) is coming out soon. Go check it out!