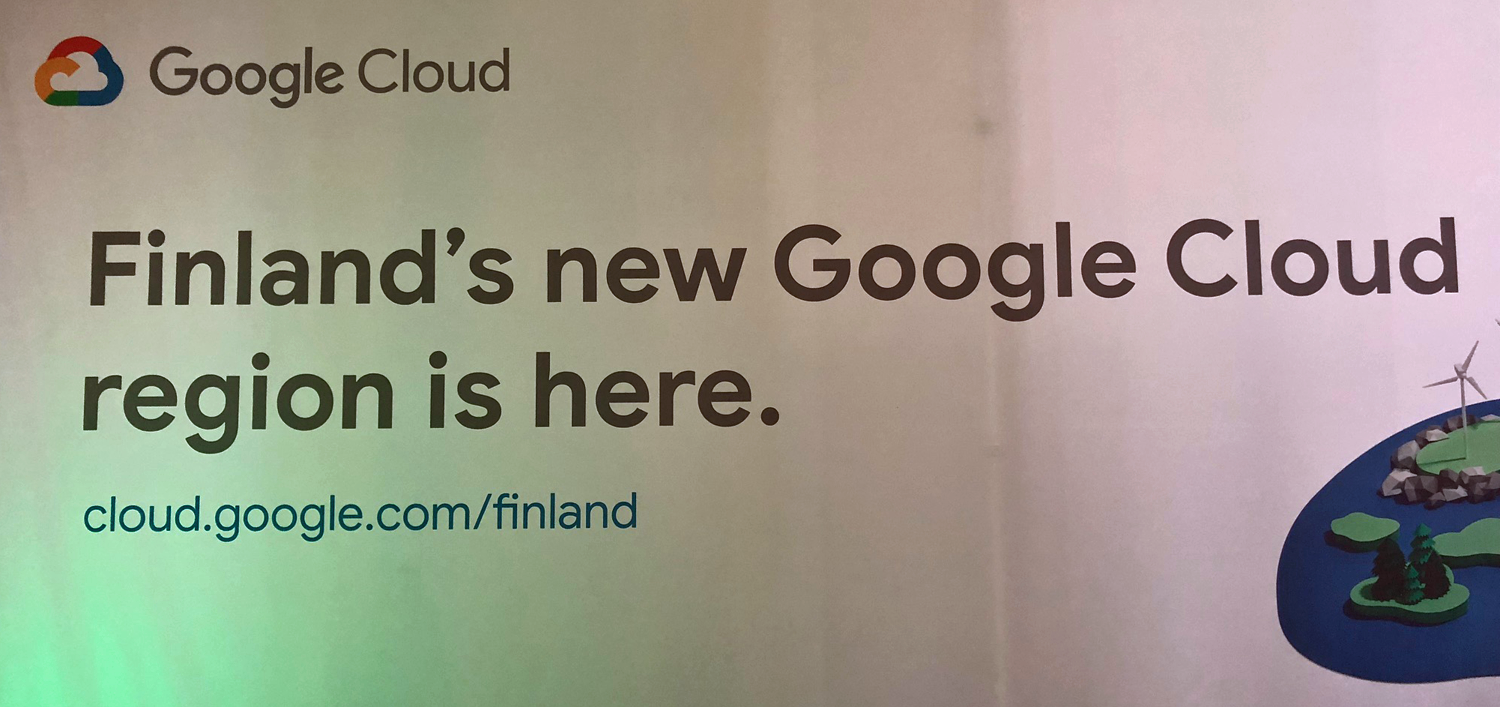 Sofokus becomes official Google Cloud Platform partner
11 Oct 2018
GCP is a suite of of cloud computing services offered by Google that competes with Azure and Amazon AWS cloud services. Google has innovated services for its own use for decades and has since opened those services to the public domain. Google is one of the few companies in the world whose name is actually a widely used verb. Officially, Sofokus becomes official Google Cloud Platform partner.
Why Google Cloud Platform?
In June, Google brought the Google Cloud Platform to Finland by opening a new datacenter in Hamina. The datacenter is important for Finland because it enables storing cloud Data in Finland which in turn helps to improve latency for Finnish companies even further.
Google's service network operates in its own global network which is a competitive advantage to many other service providers, as it removes the need to access public internet for message transfer.
We are already witnessing the upcoming megatrend of machine learning. Compared to its competitors, Google Cloud Platform offers a wider selection of machine learning services and models, which enable companies to access their benefits and use them cost-effectively in their own customer projects.
How does becoming official Google Cloud Platform partner affect the clients of Sofokus?
Partnership enables Sofokus with new opportunities and tools to serve their existing and new clients even better. We are continuously training new specialists and by the end of the year estimate that there will be up to twenty GCP-certificed specialists working at Sofokus. What this means to our clients is that they'll have an access to an even wider range of services and can have their cloud computing transferred to Finland.
We are thrilled about the partnership and will be utilizing it in every possible way for the benefits of our customers businesses.
"Sofokus has been utilizing Google Cloud Platform for a while now but we wanted to improve our knowledge through official partnership. Finnish organizations have been very interested in the option to transfer their web services to the Finnish datacenter operated by the industry forerunner", describes the founder and CEO of Sofokus, Teemu Malinen