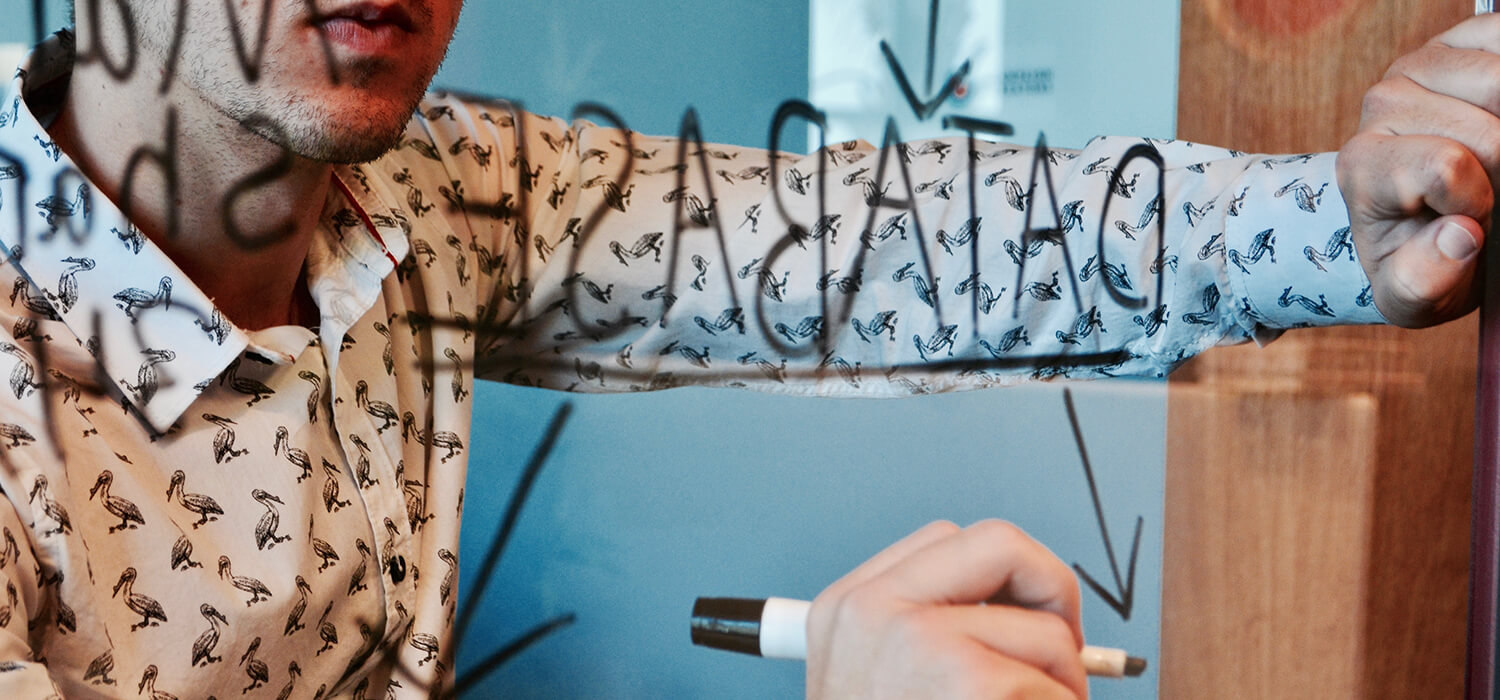 Venture Design helps you know where to focus
26 Apr 2019 • Strategy & Business Design
Venture design is an agile approach to human-centered design, optimized for creation of new businesses – building them rapidly and efficiently from zero to launch. In this post, I try to discover the many advantages that this design approach brings to you.
Succeeding with transient advantage
In the past, it was quite easy to follow competitors and see what they were up to. Earlier Inc. Magazine told us that well over half of the executives from across all industries say that their main competitor in five years will be a different company than it is today. So there is a change in how businesses pursue their opportunities. Before the holy grail of business was about sustainable advantage. The life cycle of a product in an exploit phase (after launch and ramp up) was sometimes years or even decades long. Unfortunately, this isn't the case anymore and businesses are driving transient advantage through venture design that helps to know where to focus.

Aligning innovation to growth strategy
Usually in business we have two playing fields where we want to succeed. From the business core e.g. refresh the current product line or improving margins on best-sellers. Build from the core for near term performance – playing not to lose. We have stability at stake and we are limiting failure. Human-centered design is usually a keyword here but what about the future of us? New ventures are needed that are build beyond the core for future performance – playing to win. As we enter new audiences where we have no presence we are on the offense. Our success hinges on breakthrough innovation and this is where venture design comes useful. To start with your planning I recommend an Ansoff Matrix tool that provides a framework for devise strategies for future growth.
Principles of venture design
Now you should have a clearer picture if you are playing to lose or playing to win. Should you go after more human-centered design or venture design. If your research shows that you are in the area of playing to win a couple of key success factors should be taken into consideration for guidance and optimization.

1. Independence – Grant and defend autonomy
2. Collaboration – Drive continuous engagement
3. Speed – Prioritize progress over process
4. Focus – Design the impact, not the product
What business needs now is design. What design needs now is making it about business – BETH COMSTOCK, VICE CHAIR, GE
Venture Design approach
I wanted to share this approach with you to get you started, but as there are many custom approaches to venture design and they may vary and depend on the situation of the business, you should not see this as the only one. Don't be afraid to get in touch with our team (or myself) to learn more and succeed in venture design. Have fun!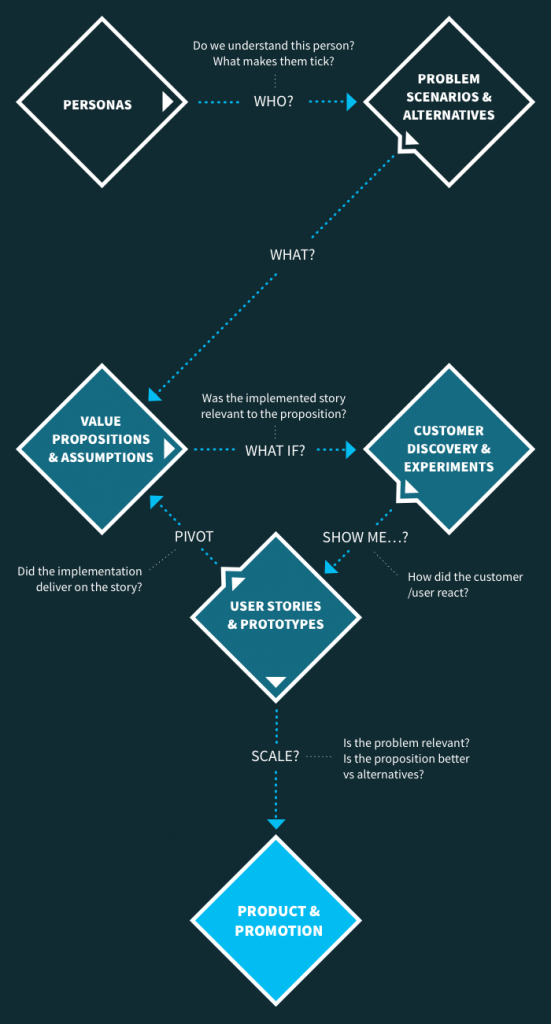 Keep up with our blog, podcast and other content