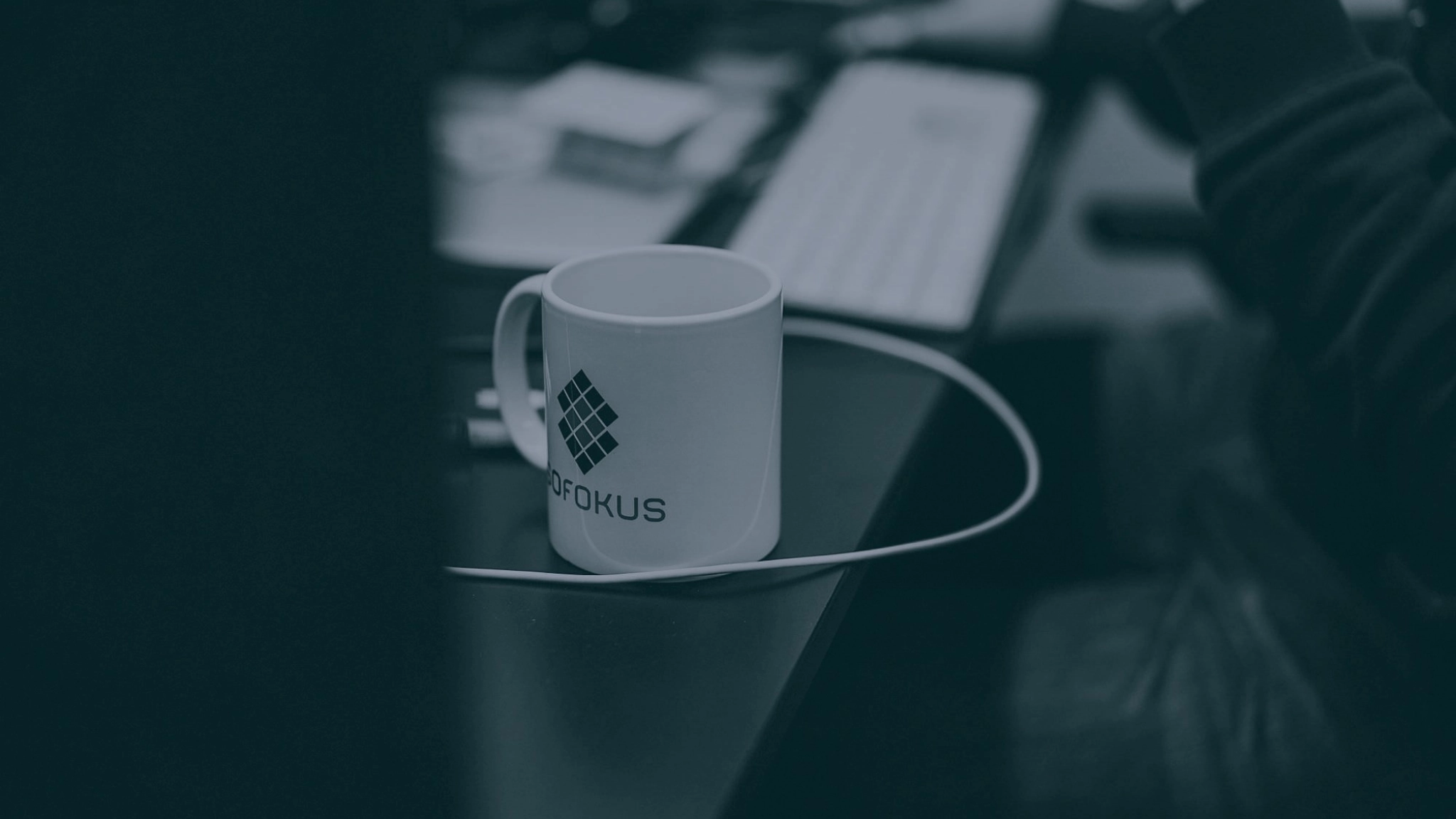 What is product-led growth?
27 Apr 2021 • Strategy & Business Design
In this blog, we discuss what is product-led growth and what becoming product-led requires from sales, marketing and other business operations.
The fact is, an outstanding customer experience has always been key to success. Back in the day, if you wanted to buy a new product, your only option was to talk to a salesperson. If you were lucky, they were knowledgeable and empathetic and helped you buy the best product for your needs. With the era of internet shopping came also the growing ability for early digital marketers to optimize their customer paths and experiences, measure results, and implement growth metrics like engagement and acquisition. To keep up with the market and get ahead of the curve, businesses now must reshape their marketing, sales, and service strategies and fundamentally rethink the roles of their customer-facing teams. Sales-led and marketing-led growth had their time. The future is product-led growth (PLG) .
So, exactly what is product-led growth?
In short, product-led growth is a business methodology in which user acquisition, expansion, conversion, and retention are all driven primarily by the product itself.
Doing business as usual will almost guarantee that your company will move slow, be unable to respond at the speed needed to win, become bloated trying to meet customer expectations with humans, and have higher costs and lower profit margins. If you're not actively thinking about how to minimize friction at every customer interaction and how to drive customer loyalty and advocacy, it's time to be highly concerned about your product-led competitors. Naturally, companies don't become product-led overnight. Becoming product-led is a process and journey that requires a mindset shift at both the individual and company levels.
Examples of product-led companies
In 2011, a new company was founded in a crowded and well-funded space. It would have been outlandish to imagine that they'd win any significant share of the market. But in 2013, 3 million people used the service. In 2014, that number was 30 million. In 2015, they hit 100 million users. Fast forward to 2019, and the company IPO'd with a market cap of $15.9 billion. Yes, we are talking about Zoom. Zoom's success is multi-faceted, but a great example of a well-executed, product-led approach. Zoom started as a frustration with the inefficiency of existing video conf services.
Of course, not every product-led company becomes successful. Take a look at the lists below, and you'll recognize some of the best-funded, fastest-growing, and stickiest products on the market today. They're all examples of product-led growth in practice.
Airtable: Reported 20 million USD in revenue in 2018 and created Airtable Universe to scale the inspiration of use cases
Slack: 43% of Fortune 100 pay for Slack and loud advocates because of their company-wide devotion to its great experience.
Figma: Closed a 40 million USD Series C in 2019 thanks to its product-led approach to solving designer pain points like project organization, file management, and real-time collaboration.
The list goes on and on… Pinterest, Typeform, Warby Parker, Twilio, Expensify, Atlassian, InVision, Zapier, Hootsuite, Buffer, etc…
Let's take a look at how PLG answers those go-to-market questions
In a product-led approach, you should be selling to users, not buyers. Your product should be more trustworthy, deliver more value, and have better UX than your competitors'. As you might imagine, this strategy opens up your top of funnel to a huge number of potential customers much earlier in their journey. Product-led growth is a bottom-up approach that speaks directly to the needs of your end-users.
Freemium and free trial revenue models can take many forms. With freemium, on the other hand, users can continue using the product indefinitely, with some restrictions.
That's because a well-designed product is a requirement for PLG. To build a truly engaging product experience that is capable of demonstrating its value, you need a deep understanding of your users' journey and the problems that they're trying to solve. To gather this data, enable technologies like Fullstory, Mixpanel, or Heap in combination with qualitative feedback from your customer-facing teams. Product-led growth demands sophisticated, personalized product experiences that ultimately help users become better versions of themselves.
This doesn't mean slapping a bandaid on your existing product and calling it a day. The good news is that products are becoming smarter. We have the technology to build software that can react to what a person wants or needs at any given moment. Cross-functional teams are both a requirement for and a benefit of product-led growth.
Breaking down silos is an essential step on your company's path to PLG, but it also has positive effects on your teams' ability to communicate and coordinate, leading to more informed and aligned decision-making across your business. Product-led growth can be an intimidating concept for old-school sales, marketing, and customer service folks. And yes, adopting a PLG approach will ultimately change what you look for in sales, customer service, and support people.
Product-led growth metrics and principles to understand
That's why the metrics outlined below should not be siloed. They should be reported on and affected by cross-functional teams who can leverage the data to make more informed decisions and enact coordinated changes across your business. Whether you realize it or not, you're probably already tracking quite a few product-led growth metrics. Many key SaaS metrics are also essential to PLG, although some may be more or less important under a product-led approach than other business methodologies, or leveraged differently.
Time to value
TTV is the time it takes new users to reach their first aha moment or activation event. The goal of any good user onboarding experience should be to reduce TTV as much as possible, helping new users realize your product's value as soon as possible.
Expansion revenue
In fact, ProfitWell recommends that at least 30% of your revenue should be expansion revenue.
Customer lifetime value
A prediction of how much revenue your business will receive from a single customer throughout your relationship.
Net churn
Generally speaking, revenue churn is a more useful metric for SaaS growth than customer churn.
Virality and network effect
A viral product is one whose rate of adoption increases with each additional user. Quoting Product-Led Growth Collective: "As you map out your vision of success using the metrics above, you'll want to think about how they impact your flywheel. Long live the flywheel! You see, funnels produce customers but don't consider how those customers can help you grow." The transition from funnel to flywheel doesn't happen overnight, but we firmly believe that embracing the principles behind the flywheel model is a critical step to becoming product-led.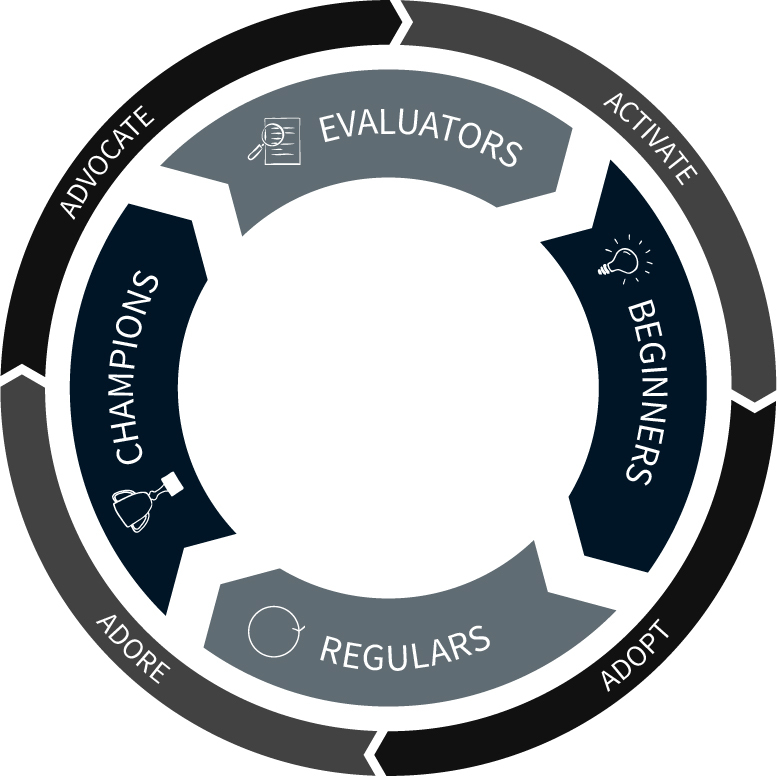 The benefits of product-led growth
It's a business methodology that upends the traditional order of doing things. That's because when the product is the driving force behind acquisition, engagement, retention, and expansion, companies can reallocate or save huge sums that would traditionally be spent on scaling sales, marketing, and service efforts. Product-led companies take a bottom-up, lower-touch approach to new customer acquisition. The smaller deal size inherent in a PLG approach also means higher revenue diversity and can minimize the impact of losing individual accounts. And of course, a product designed for a product-led approach is almost always a better, more intuitive, and more user-friendly product.
Learn more about product-led growth
We are more than happy to discuss the possibilities PLG could bring to your business. Don't hesitate to reach to us!