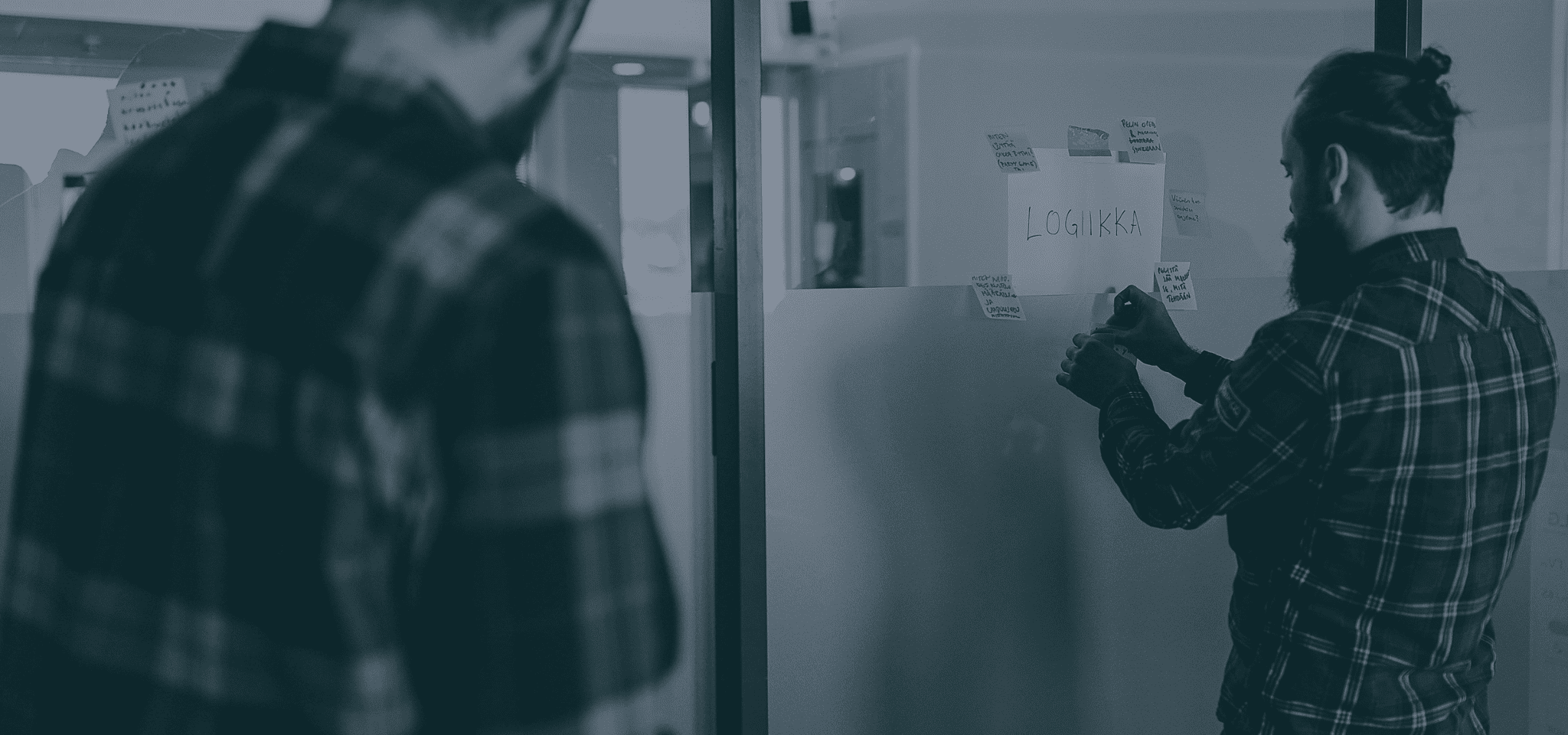 How UX design affects your website's conversion rates
6 Mar 2023 • Technology & Digital Development
Websites and online services are usually designed with a focus on user experience. It is undeniably important that the site is easy to use and that the user feels safe. But what are your goals for the website?
As businesses, our primary goal is to sell something. Sometimes that can mean selling things directly through the website, or collecting leads, for example, through demo bookings. In other words, we want to ensure our page generates as many conversions as possible. To meet our conversion goals, the design should focus not only on content and visual appearance but also on how the different elements work and how we drive our visitors toward the conversion point. This is called conversion optimization.
Keep reading, and you'll see that the things that affect conversions are not so different from those that affect user experience.
7 Factors that affect the conversion rates of your website
1. Responsiveness
You might think that responsive websites and services, i.e., those that seamlessly adapt to different devices, would be the norm in 2023, but unfortunately, this is not the case. Of course, we want to serve our potential customers wherever they are, and to do this, we need to design the site to work seamlessly across devices.
Also, the growth in mobile usage has led Google to adopt a mobile-first policy, which means it will rate your website according to how it performs on different devices. This directly affects how often your page appears in search results and for your page to convert, you need visitors.
2. Page speed
In our fast-paced world, people's attention spans are getting shorter and shorter, and slow-loading pages drive people off the site very quickly. In fact, people tend to leave pages that take more than 3 seconds to load.
Research has shown that website load speed has a significant impact on both conversions and user experience. Conversion rates drop by an average of 4.42% with each additional second of loading time.
3. Predictability and ease of navigation
To ensure that visitors can quickly find the information or product they are looking for, the site needs to be easy to navigate. This doesn't just mean a navigation structure such as menus but also using different categories and tagging.
In addition, it is a good practice to put commonly used elements in the same places where they are typically placed. For example, we're used to finding certain things in the footer, the search tool and language selection in the top right-hand corner of the page, and so on. Let's not make things more difficult for our users!
4. Limiting options
Many of us have filled in a version of a customer journey canvas or at least thought about how the potential customers behave on our website. When we talk about website design, it's even more important to consider what we want the visitors to do and how we can get them there as quickly as possible while maintaining the illusion that the visitor is in charge.
If we give visitors too many options, they will likely stray from the path we want. So less is more!
5. Trustworthiness
Have you ever visited a website with no pictures of people or clear ways to contact them? Unless it is a well-known and established brand, such a site will make people suspicious and certainly not encourage them to buy or contact you.
By adding social proof, customer reviews, and quotes, as well as clear and up-to-date information, such as the location of the business, we can build trust.
6. User-friendly aesthetics
As designers, we are tempted to create something new and different. But while we must consider things like colors, fonts, and imagery that are related to the company brand, we need to think about how to build the layout so that it remains clear and accessible.
7. Interaction design aka. IxD
Low-code and no-code solutions have made developing digital services faster than ever. But that does not mean we should rush into building services at the expense of design — quite the opposite. A standard UX is no longer enough for today's demanding consumer; services are expected to create a dialogue between the user and the service.
Interaction design means that the designer will not only focus on how a system or a product looks and functions but also considers how the user will interact with it to create desired user experiences and actions. According to Adobe, IxD is a mix of five things: words, visual representations, physical objects or space, time, and behavior.
So how does IxD affect conversions? When we design a system that communicates with the user and guides them in the right direction (toward conversion), it is crucial to have a positive emotional response through a desirable user experience. This means that the conversion is much more likely to happen while maintaining a high engagement rate.
How can we know what's working?
You are probably already collecting data through your online service, but is it just for fun? Knowing how many visitors are on a page and what page they are on doesn't increase conversions. How do you increase conversion by driving users based on data?
We can't know if something is working unless we measure something. Fortunately, in the digital world, we don't have to rely on a gut feeling – there are endless ways to measure your site's performance.
Using a combination of tools such as Google Analytics, Google Tag Manager, and Hotjar, we get a lot of information about how our conversions work and how visitors interact with our sites. Once we understand what works and what doesn't, we can start testing different variations in our design, for example, by A/B testing and optimizing our site based on the results.