How the ticket sales market has changed
Selling tickets online is no longer the exclusive preserve of major events, seminars, and festivals.
In the past, the market for ticket sales services was shared by global players, but in the 2000s, the use of in-house software increased significantly.
There are many reasons why the demand for ticket sales software has grown so much:
Companies today need to deliver experiences to their key stakeholders, which often requires a solution where people can enroll to online events, book meetings or buy tickets to events.
Digitality is (or at least should be) on every organization's development list.
Technology has made it possible to build in-house software faster and more cost-effectively.
Ticket sales software as a service
Off-the-self ticket sales services are the most familiar and usually the easiest option to start with. The service is easy to buy and typically quick to configure. In addition, a vibrant, ready-made cloud service is constantly updated to meet customer requirements.
The pricing model for cloud-based services is often a monthly, annual, or usage-based payment. Transaction fees are often added to the price based on ticket sales. Transaction fees are a necessary evil because payment intermediaries take a cut of the sales. Hence, the ticketing system provider usually must somehow pass this cost on to the ticket price.
Although customers are used to using services such as Lippupiste and Tiketti, their software capabilities are beginning to be outpaced by new entrants. In addition to traditional ticket sales and booking functionalities, the new players also offer virtual and hybrid event management tools. Some cloud services also provide built-in webinar tools and much more.
Ticket sales services have evolved from traditional functionalities, and the word event platform better reflects modern options. Modern services also often have the advantage of lower operating and purchasing costs than conventional solutions. Look at Hopini or EventBrite, for example.
Your very own customized ticket sales software
When using a ready-made solution, you must settle with what the market is offering. As discussed in the previous section, the market situation is significantly better today than in the 2010s. However, there is still a demand for customized services.
You might want to consider building your own ticket sales software if you need specific functionalities or are looking to build a competitive advantage for your business. For example, your industry's legal or security requirements may require a fully self-managed environment.
Then again, if you have a very high volume of customers, it might make sense to build your own service instead of paying user-based fees for an off-the-shelf product. A customized software may pay itself back in the long run with interest.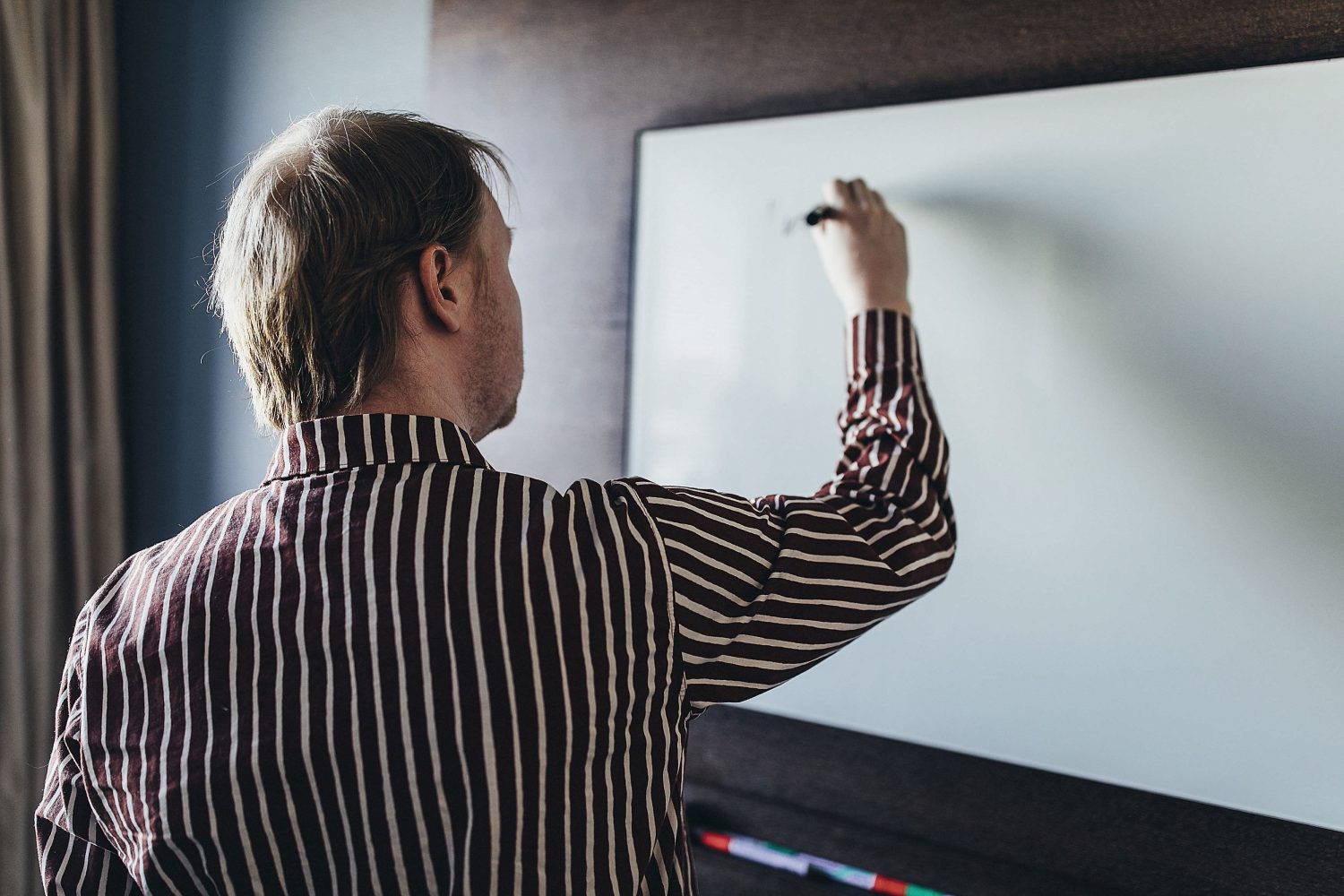 It all starts with understanding the business
Finding the right solution for your business starts with identifying your business needs. When we understand where you are now and your objectives, we can map out different solution options and see which of them supports your goals. If none of the existing options work, we can start planning to implement a tailor-made service for your company.
Describe your ticket sales needs to us, and we will recommend a way forward that meets your objectives.
Composable ticket sales software
The latest innovation in the market is Composable ticket sales software. Composability refers to a new way of building software by assembling existing Packaged Business Capabilities (or PBC's) into a solution that fits your business' needs. It is called Composable Business. 
It's the opposite of traditional monolithic systems, which either don't adapt to the business needs or are too slow and expensive to be modified to customer needs. The principle of scalability starts from the fact that no one knows what the market will demand from us tomorrow. The rapid rise in demand for virtual events is a practical example of a very sudden need for change. A scalable ticket sales software can be adapted to changing needs faster than any other solution on the market.
Sofokus as a ticket sales software supplier
Sofokus has been designing and developing customized ticket sales software solutions for almost a decade. We specialize in customized solutions and tailor the software to match your specific needs and budget.
At its simplest, we can add a service to your website via plug-ins. This is an affordable way to experiment with your customer base or solve simple ticket sales needs. This approach is well suited to organizing ticket sales for one-time events. You should ask us for a quote if you need lightweight ticketing functionality for your online service. We are happy to help!
Our history of larger deliveries goes back to the early 2000s when we worked on the world's first RFID-enabled exhibition systems. At their arrival, people were registered for the event with a reader device, and a "Welcome!" message was sent to their mobile phones via text message. Our solution was used globally, e.g., at Cannes 3GSM 2003, Geneva Telecom, and Mobile Monday events. Back then, RFID technology was new and exciting, but technologies have become more widespread over the last decade.
A recent example is the Waltti public transport solution, born out of a multi-vendor partnership. In addition to complex customized software solutions, it includes integration with physical self-service kiosks. Self-service points are an example of how a wide range of consumer ticket sales service must meet a wide range of customer needs. In 2014, like many others, we became frustrated by the lack of competition in the ticket sales market and decided to invest through Sofokus Ventures to set up a market challenger. This company provides a ready-made cloud-based solution for event management and ticket sales.