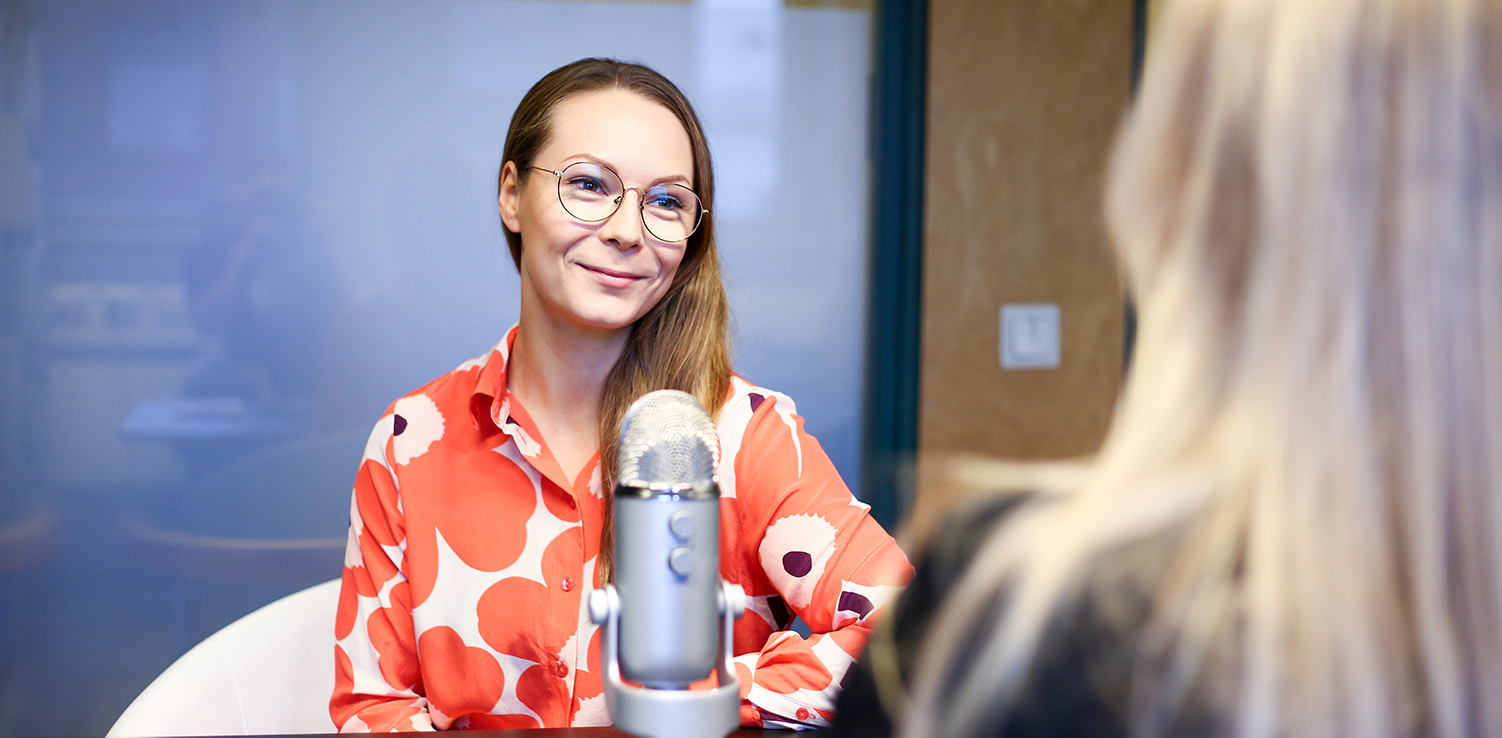 2 Nov 2020 • People & Culture
Our Better Monday podcast just started its second season, and to mark the first anniversary, I decided to take a walk down memory lane. So here's a little peek into the origin story of our podcast, and of course, it's future.
Podcast mission
Ten podcast episodes with ten different topics about work-life balance and happiness have now been released. Looking back at the time when this podcast was only an idea and a dream it feels somewhat unreal to think how many inspiring conversations I've now gotten to have and share with listeners around the world. But it's like most dreams – it might not feel real until it actually is.
The Better Monday podcast will help leaders, entrepreneurs and other growth-minded people get up to full speed with a 360-degree view of happiness, work-life balance and organizational responsibility.
The mission of Better Monday podcast is simple. We want to share information about the best practices in the world of work-life well-being. Because we are all continuously learning, we at Sofokus don't have all the answers and our methods in maintaining work-life balance might not work for all. In order to go deeper and find more methods, tools and information we need to learn form others around us. This is why our podcast rolls out guest from around the world, who come from different companies, different backgrounds and different cultures.
360-VIEW OF WORK-LIFE BALANCE
Each episode has a specific topic that relates to our podcast's core themes: happiness, work-life balance and organizational responsibility. As an example conversations have been held about diversity, mindfulness and recruiting.
All our podcast topics are explored through interviews with the world's most innovative brands and people. Some guests have come from brands like Netflix, Uber and Spotify while some are authors, innovators and futurists of the themes, sharing their insights about work-life to larger audiences.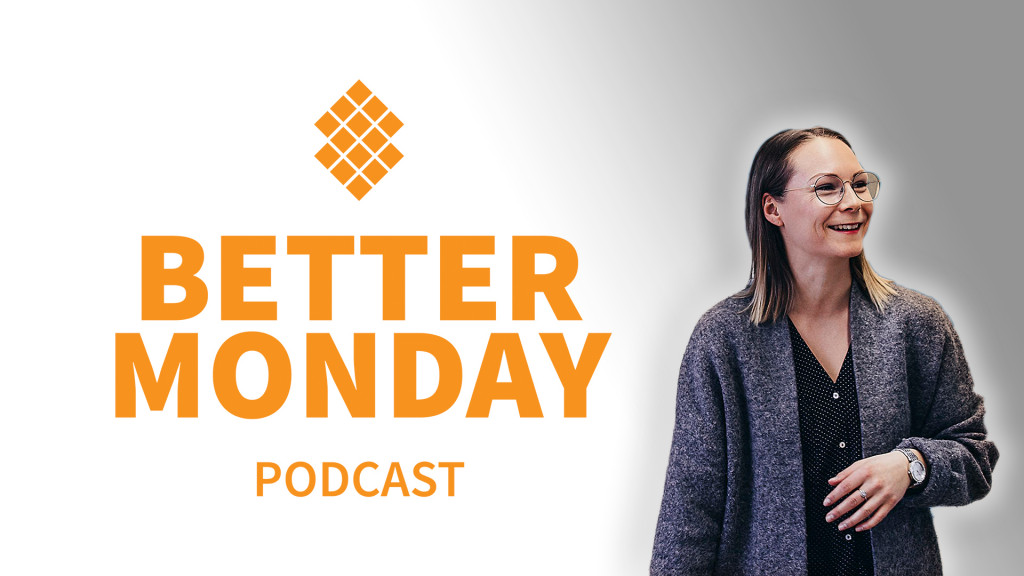 The origin story
Good ideas tend to turn into reality when a strong-willed person stands behind them. Someone willing to push things forward and make something happen. In the case of our Better Monday podcast this person wasn't me.
All credit for the existence of this podcast goes to Lotta Siutla, our Chief Growth Officer. She made me believe that our own podcast could really serve a purpose and be worth doing. Sometimes we need a little kick to believe in ourselves and our ideas. Thank you Lotta for kicking this dream to life 🧡
As I'm not a professional podcast host and doing this for the first time, I must admit the first interviews raised my heartbeat a bit. It's actually a bit silly how your body reacts when a microphone is put in front of you. Everything might seem as normal as ever but then you hit record and anything coming out of your mouth could be described only as a mash of letters!
Though I now believe my nervousness to have come from the pure joy of having an opportunity to speak to the pioneers in work-life well-being. After all, it's not everyday you get first-hand information about how a successful platform company maintains their organizational culture or how a company breaking ground in the music industry is looking after their work-life balance.
Why our own podcast?
Ultimately the Better Monday podcast is made of conversations between two people who wish to make the places where we all work happier and though it more profitable.
"Happiness in itself is a competitive advantage".
I feel to have gained so much more information about well-being at work and the management of an organization's culture, and I hope our listeners can share this feeling with me (feel free to let me know on LinkedIn). But few companies produce a podcast just to help one individual's professional development.
Even though we put a lot of effort into our employees professional development and recommend highly doing so in other companies as well, it would be wrong to say that our podcast existed just for my benefit. For Sofokus, this podcast is more of an attempt to stir up global conversation about work-life happiness – and of course while doing so we get to network around the world and take our own brand and vision out there (true for our guests as well). Only time will tell, how far this pilot will fly!