Better Monday® winner in International Innovation Awards 2021
13 Dec 2021 • People & Culture
Press release, December 9th 2021
Sofokus has been named a winner of the 2021 International Innovation awards in the category of Organization & Culture. Other organizations among the award recipients were Vodafone Germany, Dubai Police and MIT Hong Kong. We are very proud and honoured for our victory, as we have been working with Better Monday® for almost a decade.
About International Innovation Awards
The International Innovation Awards® (IIA) is a recognition program run by Enterprise Asia. It rewards outstanding innovations in the categories of Product, Service and Solution, and Organization and Culture to encourage businesses to continue investing in innovations.
"We believe that innovation requires living, flexible, radically transparent and happy organisms instead of artificial, stiff, and hierarchical organizations. Innovation and creativity can't be forced, which is why we have tried to create the best possible conditions for nurturing them instead", adds Milla Heikkilä, Chief Happiness Officer of Sofokus.
About Better Monday®
Originally, the development of the Better Monday® concept started as our internal effort to rethink leadership and organizational models. We tested several existing models and innovated along the way. For instance, some eight years ago, we started to experiment with remote work and soon let our personnel freely choose where they wish to work.
We have also replaced the traditional board of directors with a virtual decision-making forum called the Expendables, in which anyone in the company can participate. Recently, we also introduced an additional, fully paid one-week vacation called Sofokus LifeSaver to reduce the pandemic fatigue of the staff.
"To celebrate our IIA victory, we introduce the 'Thermometer of Learning', our newest addition to the Better Monday™ concept. It's a practical model for accelerating learning in high-growth environments", rejoices Teemu Malinen, founder of Sofokus.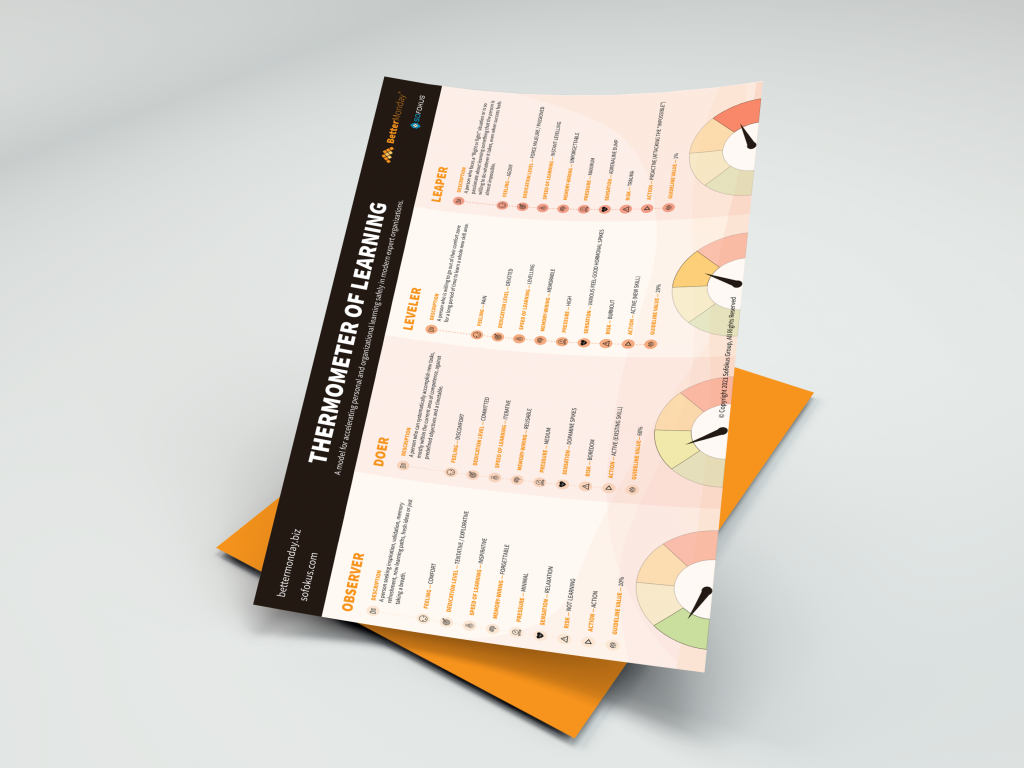 Interested in learning more about what makes a Better Monday® at the most innovative organisations around the world? Check out our Better Monday® podcast hosted by our Chief Happiness Officer Milla Heikkilä!