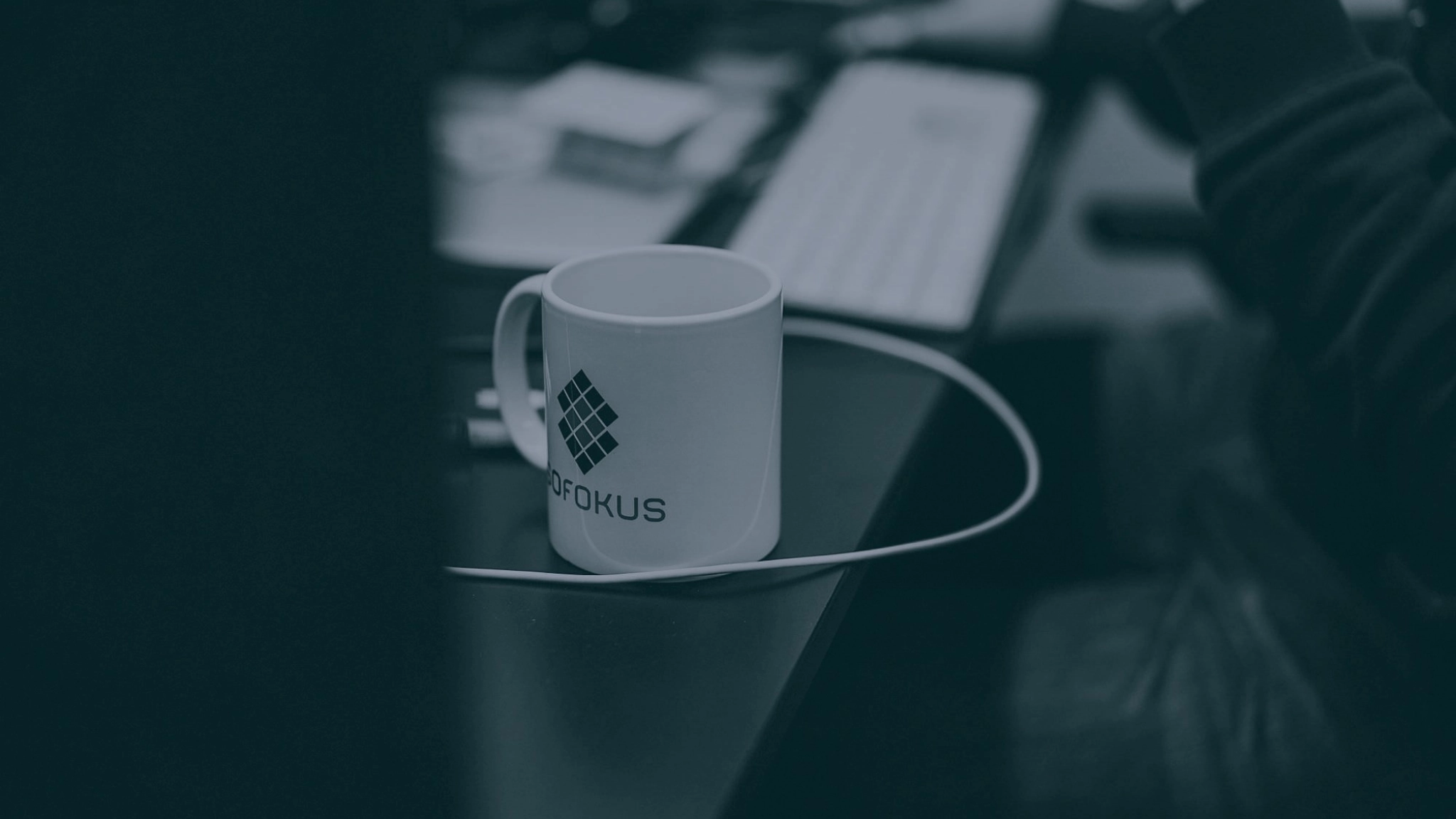 Darling, you have become a Sofokuslainen.
19 Oct 2020 • People & Culture
Autumn is the perfect time for new beginnings. This fall for us at Sofokus, new beginnings meant new co-workers as Jukka, Johannes, Julia and Kaisa joined us at our Turku office. What roads led these four to join our troops? What it feels like to become a Sofokuslainen? Read below to find out!
Four different backgrounds
Each newcomer found their way to Sofokus via very different routes, but our unique culture and hunger for success were the biggest attractors for all. "It's great that your persona and fit in the group are more important criteria for recruitment than your current education or skill set", Johannes adds.
Jukka Grönroos – self-taught computer wizard
Jukka, who just started working as a front-end developer, had spent long periods abroad, working in an Austrian ski centre and a Swiss hotel, until he was drawn back to his roots towards new challenges. However, travel will always remain close to Jukka's heart. He also enjoys running and playing the guitar. Originally, Jukka is a Bachelor of Hospitality Management by education, but he became interested in coding and software development alongside travel business. Thus, Jukka can be called a self-taught computer wizard who has complemented his skills with courses in open uni.
Johannes Luukkonen – multitalent led by a USB stick
Sofokus made an impact on Johannes at the beginning of his studies when a bunch of Sofokus employees talked about their work on a lecture and gave each student a USB stick equipped with their logo. Thanks to that small act, Johannes remembered Sofokus even years later when he began looking for an internship in his field. Johannes is a Bachelor of Business Administration specialized in IT, which is why he wishes to be able to prove his skills both in technical development and in commercial planning. During his internship Johannes will work on client projects in both software development and technical support. On his free time Johannes is a passionate consumer of streaming services and known among his friends for his witty jokes.
Julia Fesiuk – virtuoso of visual content
Julia was familiar with Sofokus through our People Happiness Officer Milla who had given her career mentoring sessions a while back. Being close to graduation, Julia was facing difficulties in finding work due to the situation caused by Covid-19. After the difficult first half of 2020 she now feels things have come full circle as she found her way to Sofokus. Julia has studied marketing in a business school alongside information systems science. Also, she has independently learned photography and graphic design. Thus, during her internship, Julia will be responsible for visual content creation, managing social media channels and marketing our Better Monday podcast. On her spare time, Julia keeps herself busy by running a budding earring business and trains aerial acrobatics now and then.
Kaisa Mikkola – IT newbie with a passion for words
Kaisa, who is about to finish her studies, heard about the Content Specialist Trainee position from a friend. Just months before this she couldn't have imagined ending up in any dealings with IT business, as she knows nothing about software, coding or web design. However, her hunger for learning is great and it gave her the courage to apply anyway (showing her Sofokus spirit right from the start by being brave). Like Julia, also Kaisa is a marketing student. Alongside marketing she has supplemented her skills by studying communications and taking up freelance projects. Especially clever copywriting makes her eyes sparkle, which is why she will be focusing on our blogs, search engine optimisation and translations of texts, as well as writing case studies. Outside of work Kaisa is passionate about interior design, likes sailing and is (was) secretly skilled at knitting.
Three flocks in two different fields of expertise
Jukka and Johannes joined two flocks in our application development, while Kaisa and Julia came to power up our growth flock with their special skills. All four feel they have integrated easily into their new flocks, thanks to a welcoming atmosphere and profound orientation. "Few places have involved us so fully in every project from the very beginning!", Julia and Kaisa agree. The culture of flocks in itself wasn't familiar to any of them, but all four nod their heads approvingly at the low hierarchy, close collaboration between the flocks and a modern organisation led without an executive team.
One shared goal
Each of the four newbies hope to find their place in the Sofokus family and to be able to stay for good. All four appreciate the possibility of molding their roles to suit their interests. "What I find attractive at Sofokus is that you are given as much responsibility as you are willing to take", Jukka sums up. Each feels that a career at Sofokus can provide many opportunities to learn and improve as well as plenty of feelings of success as members of a group of pioneers who march at the forefront of development.
Are you interested in becoming a Sofokuslainen?
Would you like to be among the first ones to receive up-to-date information on open positions at Sofokus and read articles on well-being at work, career planning and work-life balance? Join our mailing list (currently only available in Finnish) and receive regular greetings from our People Happiness Officer Milla, who by the way is also responsible for recruiting!