Learn by doing: Self-taught Front-end developer
29 Mar 2021 • People & Culture
Have you ever considered the idea of working in information technology, but your previous career and educational background are in a totally different field?
At Sofokus, we think that switching career is never too late, as the IT industry offers countless opportunities for those who have followed less traditional paths. Our front-end developer Jukka Grönroos explains how he became interested in coding and ended up making a career leap from tourism to software development without IT education, all self-taught. In addition, he shares his best tips to others considering switching to the IT industry.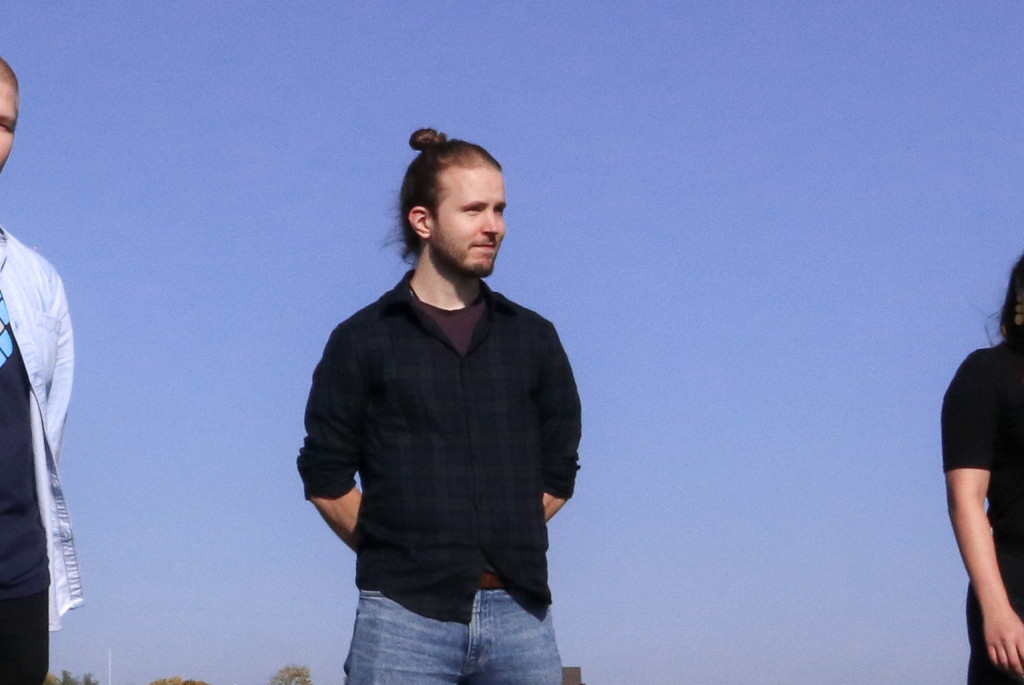 Hi Jukka! Would you tell a little bit about yourself?
Hi! I am Jukka and I started working here at Sofokus as front-end developer in the autumn of 2020. I am born and raised in Turku, but I have also had time to live in Switzerland and Austria. For my education I'm originally a bachelor of hospitality management, and before Sofokus I worked at hotels and ski resorts. I also like to go skiing and hiking on my free time.
It must have been quite a leap to change from hospitality industry to IT. How did you end up changing the industries?
It happened little by accident. For a while I worked for little start-up, where we had to build a simple online shop with a platform that didn't require coding. However, we didn't get everything we wanted done with the platform, so I decided to self-taught how to code. Surprisingly it was fun and addictive, and the rest is history.
Where did you start when you started to learn how to code?
At first I searched the internet for free services and materials, as well as watched Youtube videos. As my skills grew, I enrolled into courses at the open university at Helsinki. I can especially recommend the Full Stack open course to all self-employed students. In addition to my day job, I studied at nights for about two years, after what I felt confident enough to apply for actual IT positions.
How did you end up applying to Sofokus? And what is the best thing working here?
I worked in the Swiss hotel in early spring of 2020, but however corona pandemic gave a good reason to come back in Finland and to try to find job in IT industry. Soon I saw on LinkedIn, that Sofokus is looking for new software developers and I decided to try my luck. Me and the others at Sofokus found the same rhythm right away and here we are.
Here at Sofokus everybody welcomed me warmly in. At the hospitality industry I felt like I could be replaced at any minute and I didn't see any career opportunities, that would interest me. Now at Sofokus I feel like I am needed and that my talents are appreciated. I also was unnecessarily nervous about my hospitality industry background, but from the start I was able to do as challenging tasks as everybody else.
What it has been like working in the IT industry without traditional education or career path?
At first I was a little insecure, because I didn't know what would the everyday life be like at the IT company and how would different tasks be handled. Sometimes I wonder that what if there is a fundamental gap in some part of my IT knowledge, that would only be known by traditional school education degree and that I missed while I self-taught all the IT knowledge I know. Yet I have not encountered this kind of gaps, and also, I have a great team to help and guide me if needed.
What advice would you give to others who are dreaming about switching to IT industry?
I can honestly say, that if you decide to self-taught yourself instead of traditional school education, then you have to be extremely motivated. It requires a ton of willpower to study and practice after the workday. To know if you really are motivated, you need to try out new skills right away in practice as soon as possible.
When you experiment for yourself and do concrete exercises, you can really see your progress and make sure you've really internalized it
At the beginning of my studies I made mistake by trying to do too many things extensively. It almost turned out, that I knew a little about everything, but deeply didn't know anything about one specific. I narrowed down what I wanted to learn and focused on React. I think that at the beginning it is important to focus on one theme, so that you don't get overwhelmed. In the long run when you already have gathered more experience, you can expand your skillset to other themes.
In addition, remember, that learning doesn't stop when you find a job. The work of a coder regards constant learning and getting to know different technologies. However, this is also the core of the job and keeps mind fresh.