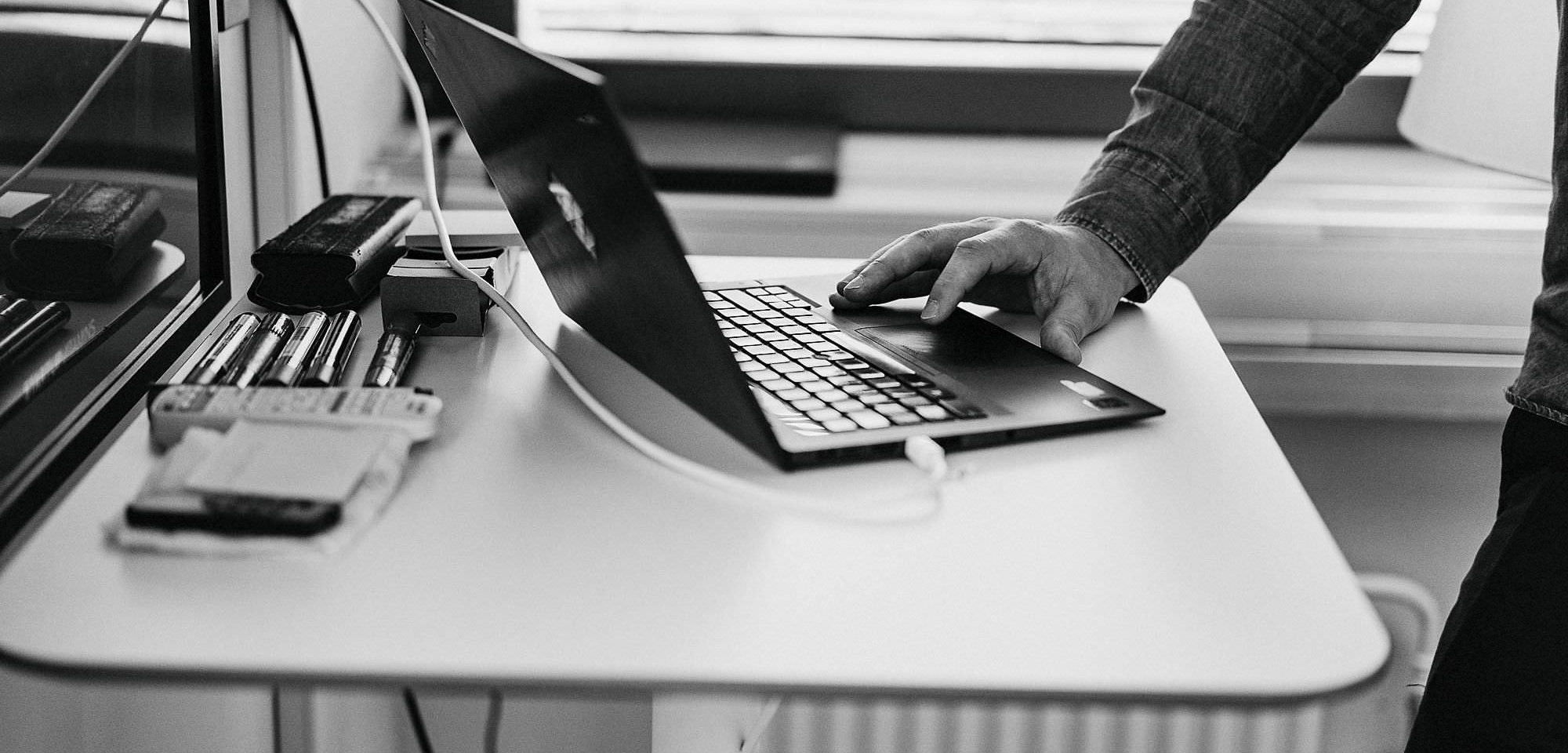 A Little Story About Customer Service, part 1
28 Apr 2015 • People & Culture, Strategy & Business Design, Ventures & Startups
Sofokus is in touch with e-commerce solutions on a daily basis. But great e-commerce solutions are so much more than just technology. Actually, in my opinion success in electronical commerce it's everything else but the technology. Of course you still need a working e-commerce platform, but success is usually derived from other things such as business concept, pricing model, logistics and customer service.
Customer Service and Why One Email Can Brighten Your day
To be honest, we Finns might not be the most customer service oriented nationality in the world. Thus it is so much more important for us to put some mental energy on the matter. That is why the following email stopped me completely: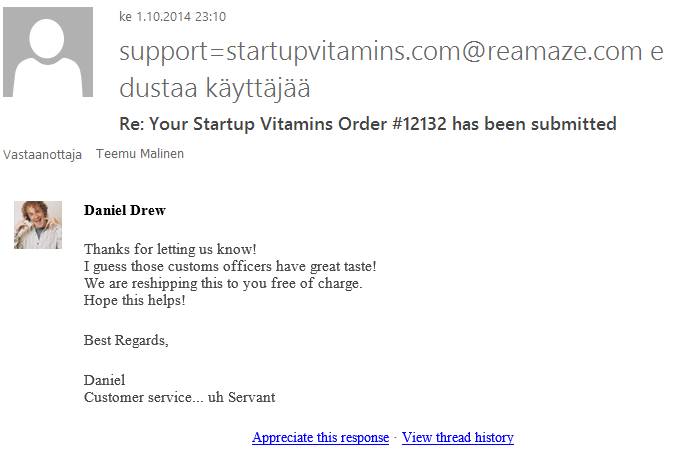 The background is that I ordered some cool posters and other stuff from Startup Vitamins, but a coffee mug was missing from the shipment. So I emailed about this and got the above answer. Let's break it down:
Response time. I got the answer in 35 minutes. 35 minutes! This is amazingly good reaction time.
Picture of the person. It is refreshing to put a face to person that is communicating with you digitally. Also no stuck-up poses, which is nice! Compare this to the regular automated "We will serve you" messages (quotation to be pronounced with a robotic voice)
The Answer. No questioning, no nonsense. Just pure and well-conducted customer service. And a nice joke as icing of the cake. What else can you ask for?
Appreciation buttons. If you are running an e-commerce business, you would like to know how your customer… Uh.. servants are doing. We all can see that Daniel Drew is doing an absolutely fantastic job. So thanks Daniel for this!
If you were perceptive, you might have noticed that the above customer service interaction was done in the end of 2014. So why blog about it half an year later?
And So the Story Begins…
To understand all this, I have to tell you a little story involving this hunk of dead, black plastic below.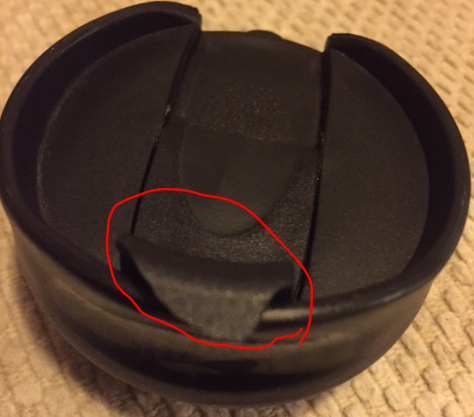 That there, my friends, is a broken cap of my favorite "Get out of the bed and start making stuff happen" coffee mug.
The story begins one early Spring morning, when I was on the process of making my way to car in order to drive to Helsinki. I was a bit tired and putting my shoes on, when I somehow managed to tip my fully loaded coffee mug upside down to the tiled lobby floor.
With a little aid from Mr. Murphy the cap broke off and the containment of the mug dripped on the floor. Needless to say, we were both a bit broken down.
And yes! You guessed correctly, this was the very same mug, which I only got with the aid of mr. Daniel Drew. Again, I emailed to Startup Vitamins and received the following message: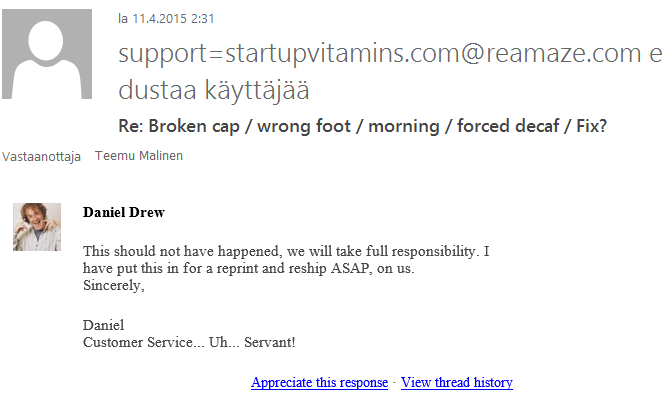 The Moral of the Story
From now on, when ever there's a person saying to me it is not possible to create actual bonding with a brand or company just by digital means, I will show them this blog post. This is how over the top customer service works.
But the story is not yet finished.
While the new coffee mug has already arrived to Finland and my mornings are safe again, the whole episode actually got me thinking that I would like to understand better what it takes to create this level of customer service. Or should I say customer experience (yes, I should)?
So tune in everybody, because next Tuesday you will find out how StartUp Vitamins reacted when I told them this story…
p.s. And in the meanwhile, here's greetings from Daniel!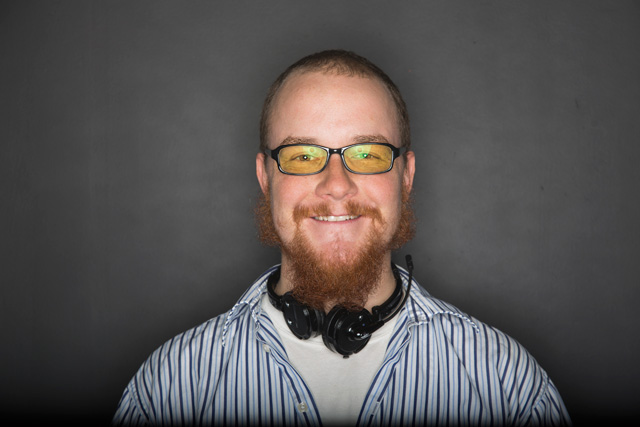 So (some drum rolls, please…)… our first Official Hero of e-Commerce is Daniel Drew from Startup Vitamins! Daniel and Startup Vitamins represent everything done right in e-commerce customer service.