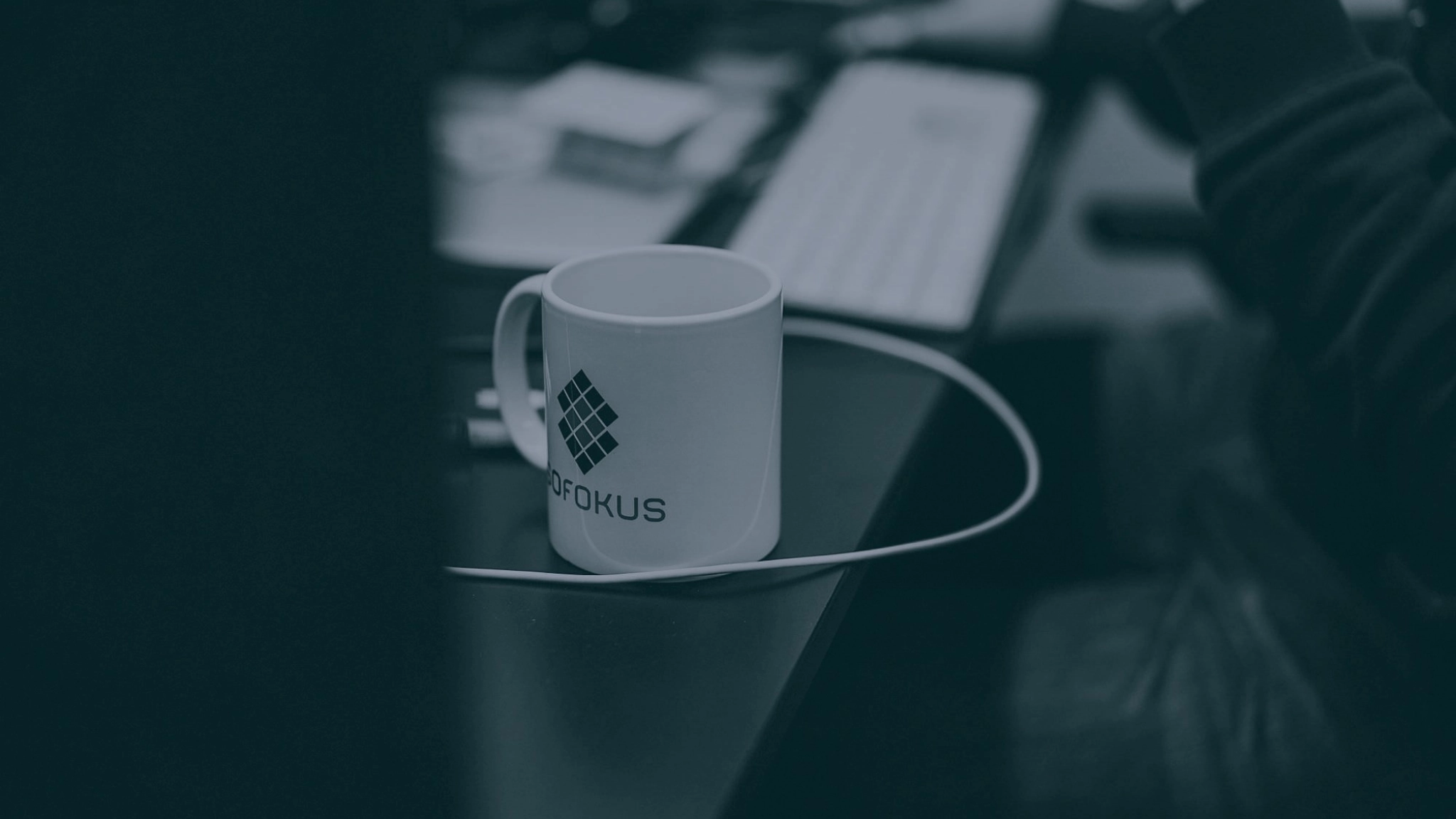 What is e-commerce?
E-commerce refers to the online trading of goods and services. Although e-commerce is generally viewed as consumer-oriented trade in goods, it is nowadays much more than that, for example on the B2B side. E-commerce can also be referred to as C2C commerce, i.e buying and selling between consumers.
3 important questions to ask before starting an e-commerce project
Is e-commerce the core of your business or just one sales channel among others?
If it's the former, the solution is the digital heart at the core of your business. That means the system must work in all situations or your business will stop or be crippled. It also usually indicates that a more customised solution will work better, because it can seek market differentiation and build competitive advantage.
What kind of goals do you want to set for your e-commerce?
For example, if your goal is European market leadership or a small increase in sales, your digital business concept and solution model are likely to be quite different. Setting goals will give your suppliers a perspective on how much to invest in each area of development to achieve the target level.
How much have you budgeted for development on an annual basis?
In terms of budgeting, the most important thing is not the absolute sums, but how well they match up with the goals set. An online retailer who wants to be the European market leader will budget larger sums than an online retailer who is just starting to experiment with an online sales channel.
"We were given a professionally created product that looked just like us."
Jani Rajala
IT Manager, Jetta-Talo Oy
Typical stages of an e-commerce project
This issue is crucial for the design of the digital roadmap as well as for the design and technical implementation of customer journeys.
Designing digital strategy and operations
The first task is to identify a winning business strategy and earning models. Simply listing products online is no longer enough to succeed, as competition in online sales is increasingly fierce and global. Another thing to ensure is adequate resourcing of service personnel. Answering customer service questions, delivering products and processing returns is a full-time job.
Asiakasymmärryksen kerryttäminen ja tavoitteiden muodostaminen
Customer understanding should be the starting point for building e-commerce. By understanding your customers' actions, needs and problems, you can develop a commerce that creates real value and makes them want to come back. Customer understanding is the foundation for a successful customer experience. Customer needs vary depending on whether you are looking at B2B or B2C, for example.
Service design and UX design
Customer-oriented software development should start with service design. Having a clear description of user types and their needs at the very beginning will guide development to what will bring the most value to users. UX design builds on insights from service design. This is where the visual identity of the online store is built. If you are on a tight budget, you can use off-the-shelf cloud products with a service and user experience pre-designed for the most common needs.
Platform selection, technical design and implementation and required integrations
Depending on the budget and needs, a suitable technical platform solution and other products are selected and the necessary customisations and integrations are made, e.g. to product management or ERP systems.
As a rule of thumb, the lower the budget, the more use is made of off-the-shelf products. The smoother the customer experience and the greater the competitive advantage, the more customisation.
Continuous measurement
Web analytics is a way of observing your customers' behaviour online and guiding you to focus on unblocking the bottlenecks that prevent them from buying. Knowledge management is about learning and continuous improvement which, for e-commerce, can mean things like conversion optimisation and offering development.
What is the best e-commerce platform?
The short answer: there is no such thing. The need determines the appropriate solution.
To get a clearer picture, find out what solution models exist and compare which best fit your needs, objectives and budget. Once a suitable solution model has been identified, you can explore the options within the chosen approach. All the main solution models for e-commerce are listed below.
Ready-made cloud shops
A cloud shop is a SaaS-based off-the-shelf software that can be activated at any time by entering your credit card. The advantages of a cloud shop are quick deployment, ready-made functionalities and a relatively low price. Examples of cloud commerce include MyCashFlow and Shopify.
Monolithic products
A monolithic e-commerce product is a ready-to-use software package, where all the most essential e-commerce functions are packaged in one solution. Monolithic products can typically be installed on their own servers and offer more freedom for business-specific customisation than cloud stores. An example of a monolithic product is Magento, which has been taken over by Adobe and is still available in an open source version and a commercial version, also available in the cloud, called Adobe Commerce.
Add-ons
You can also set up a shop on the side of an existing product of a company. In this case, it is an add-on, which typically comes with an ERP or CMS system. An add-on store is a particularly attractive option if you just want a simple way to sell a few products over the web, rather than having to maintain a new system. An example is WooCommerce, a simple add-on to WordPress.
Headless Commerce
Headless Commerce refers to the separation of the user interface and the backend through an API interface. It is a modern way to, for example, leverage the backend functionality of monolithic products, but build fully customised service experiences into the UI. Headless is more of a technical implementation and therefore several of the products presented earlier will also work with this implementation. As a rule of thumb, only a product offering modern API interfaces is suitable for this implementation model.
Composable Commerce
Composable Commerce is the latest and most modern way to do e-commerce. It is an ambitious approach that combines the use of existing products and systems with API interfaces to provide business-specific packaged capabilities. The composable business is more of a paradigm and framework than a specific product.
We need features X, Y and Z
One of the things that an inexperienced e-commerce newbie spends far too much energy on is browsing and comparing feature lists. Because comparison is so common, product manufacturers know how to generate their feature lists in a way that makes it look like they have everything you need and more. In reality, a feature may work in a completely different way to what is needed and customisation can be costly or even impossible.
The recipe for a good online shop has remained relatively unchanged throughout the history of e-commerce. Customers primarily value speed, ease of use, excellent search functionality, great customer service and transparent and lightning-fast logistics. And, of course, low prices. A more practical way to approach setting up an online shop is through budgeting. If you want to go cheap and easy, cloud commerce is a good option. If you want to ride on the crest of a wave, the best solution for you is composable commerce.
Specifying your requirements in advance is essential, but it's best to do it in some other way than through feature lists.
The importance of digital marketing
As an online store with basic functionalities can now be opened from the cloud with a swipe of a credit card, branding, content marketing and social proof have become more critical. Roughly speaking, the more common your online point of sales is with products that many others sell, the more you should invest in digital marketing. Conversely, the more smaller niche you serve, the more likely it is that your customers know how to navigate to you.
In either case, digital marketing methods such as inbound marketing, search engine optimisation and keyword advertising will enhance the effectiveness of your online sales channel. Today's digital commerce includes branding, the pursuit of thought leadership.
Shall we talk more about your e-commerce?
Whether your e-commerce needs are small-scale experiments or a serious quest for market leadership, we can help you at every step of the journey. We are result-oriented and want to create solutions that last.